President Trump to Visit Baltimore for First Time Since Calling it a "Rodent Infested Mess"
WASHINGTON D.C. - Just weeks after his controversial comments about the City of Baltimore, President Donald Trump is headed there this week.  The President's visit could spark protests, as many of Baltimore's residents are still angry about his comments, including calling the city a "rodent infested mess."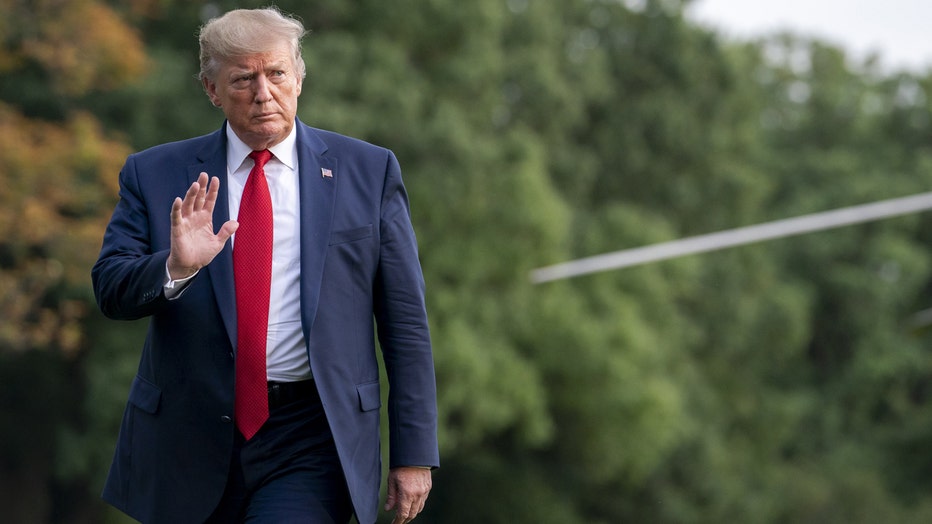 President Donald J. Trump disembarks Marine One on the South Lawn of the White House Wednesday evening, Aug. 21, 2019, returning from his trip to the American Veterans (AMVETS) 75th National Convention in Louisville, KY. (Official White House Photo b
On Sunday, the White House confirmed with Fox 5 DC that President Trump is scheduled to address Congressional Republicans for their biennial retreat this Thursday.
The President's attacks began in late July, when he called U.S. Representative Elijah Cummings a bully, after the House Oversight Committee, which Cummings' chairs, voiced concerns about Trump's administration.  The President also attacked the City of Baltimore, which Cummings' represents.  He called the city dangerous and filthy.
Supporters backed the President, pointing to Baltimore's crime rate, but opponents and city officials rebuked him forcefully, including Rep. Cummings. 
In August, Cummings publically invited the President to come see Baltimore for himself.  Saying, "The President is welcome in our district, to go through the Seventh Congressional District.  And he will see strong people who are, who get up and they go out to work on the early bus.  When I hear criticism by anybody about my city, I think the thing that bothers me most is that we have a situation where there are folks who are stepping on the foot, on the hope of our children."
There's no word if the President plans to meet with Rep. Cummings while he's there. We reached out to Cummings' office for comment, but did not receive a response.