Power restored in Northwest D.C., hackers not suspected
WASHINGTON - UPDATE (6:33 A.M.): Pepco says it restored power to all affected customers around 6:30 a.m. Sunday. Officials also don't suspect hackers or other outside influences caused the power outage. They blame a malfunction at a substation on Florida Avenue.
The original power outage affected nearly 40,000 Washingtonians as well as Howard University Hospital and other medical centers. Read the original story below: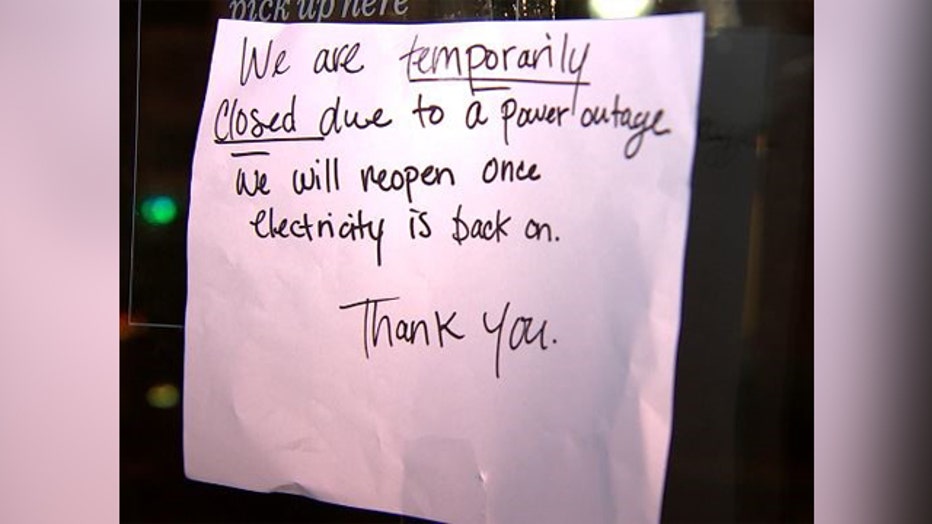 A Starbucks at 8th and O streets in Shaw posted this sign on its door after losing power Saturday.
Pepco officials say about 39,000 Washingtonians are without power after a widespread outage in Northwest DC.
Affected neighborhoods include Shaw, Woodley Park, Van Ness, Adams Morgan, DuPont Circle and the U Street Corridor. 
Pepco says the outage was caused by a malfunction at the Florida Avenue substation. 
Deputy Mayor Kevin Donahue tweeted the news with a map of the outages Saturday afternoon. 
Donahue added that DC firefighters are assisting people stuck in elevators.
Drivers should treat intersections with non-working stoplights as four-way stops. It's unclear when service will return. Stay tuned for updates.