Pope Francis blesses photo of sisters killed in Annapolis mansion fire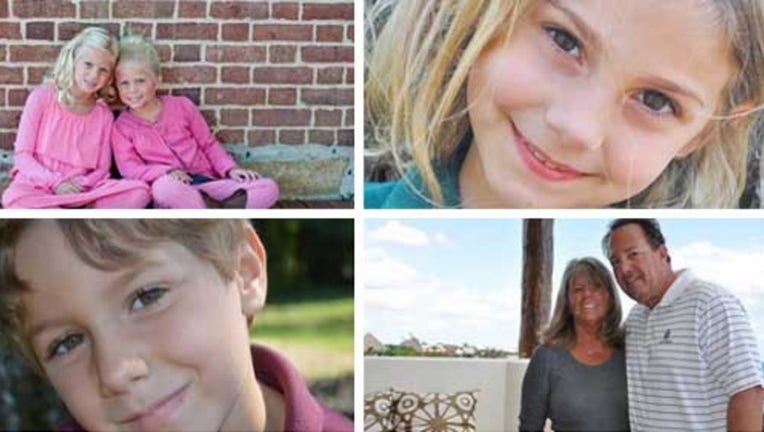 article
ANNAPOLIS, Md. (AP) — Pope Francis has blessed the photo of sisters killed in a fire with their cousins and grandparents at an Annapolis mansion.
The Catholic News Agency reports that the photo of 8-year-old Lexi Boone and her 7-year-old sister, Katie, will be delivered to their parents on Mother's Day with a figurine of Jesus with two children that was also blessed.
The news agency reports that Pope Francis blessed the items after reading a letter from the Rev. Aaron Qureshi, who says the pope was placed his hand on the photo as he prayed for the family.
The sisters were killed with their cousins, 8-year-old Charlotte and 6-year-old Wesley Boone, and their grandparents, Don and Sandra Pyle, in a fire that started after an electric spark spread to a 15-foot Christmas tree.
Copyright 2015 The Associated Press. All rights reserved. This material may not be published, broadcast, rewritten or redistributed.
Related Stories:
Relatives believe family was inside Annapolis mansion during 4-alarm fire
Crews bring in heavy equipment to search Annapolis mansion after fire
2 bodies found at Annapolis mansion fire site; 4 people still unaccounted for
6th victim located in Annapolis mansion fire
Family 'relieved' after bodies recovered from site of Annapolis mansion fire
Electrical failure ignited Christmas tree in Annapolis mansion blaze that killed 6