Police release photo of suspect involved in shooting of DC teen killed near Nationals Park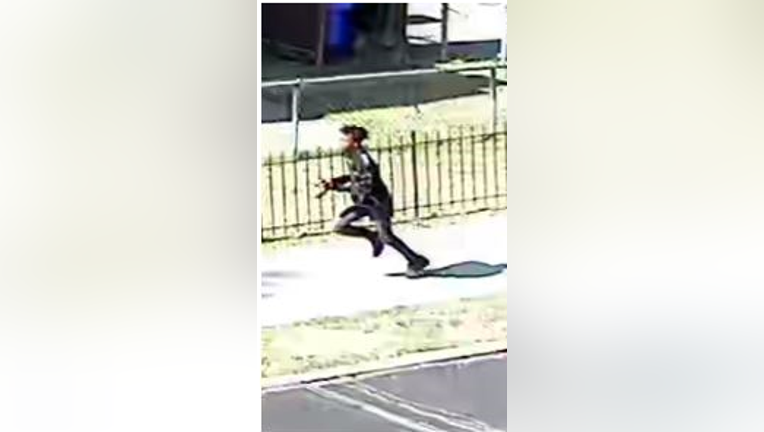 WASHINGTON (FOX 5 DC) - D.C. police have released a surveillance photo of a suspect involved in the fatal shooting of a teen near Nationals Park Wednesday afternoon. 
RELATED: 15-year-old boy killed in shooting near Nationals Park, police say
Officers responded to the 1300 block of Half Street, SW, at around 1:15 p.m. after receiving reports of gunshots in the area. When they arrived at the scene, they found a teenage boy suffering from multiple gunshot wounds. 
Police confirmed around 2:20 p.m. that the victim, who has been identified as Thomas Johnson, 15, of Southeast, died at the scene.
The suspect was caught on camera fleeing the scene. 
The FBI is assisting D.C. police in their investigation. They are now offering a reward of up to $25,000 for information related to the shooting.