Police arrest man who threatened to burn himself and apartment building in Northwest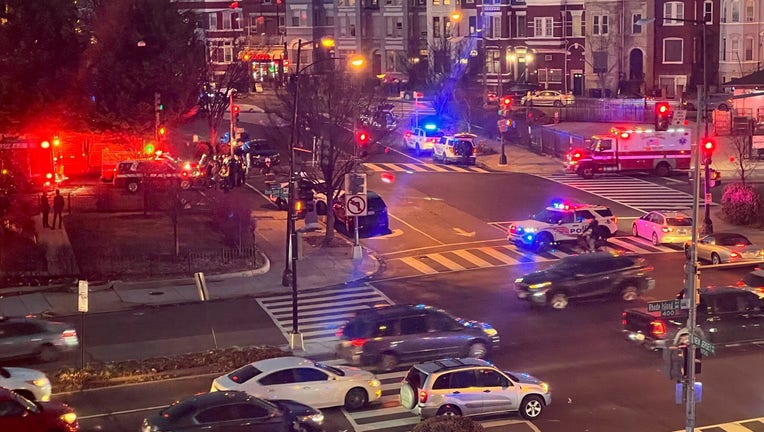 article
WASHINGTON - A "person in crisis" threatened to burn himself and the D.C. apartment building he barricaded himself inside, according to Councilmember Brooke Pinto. 
The Ward 2 council member tweeted the news Wednesday evening after she says she spoke to D.C. police. The suspect at the center of it all is now in police custody, according to Pinto, and there is no more active threat to the neighborhood. 
The situation, Pinto said, unfolded at The Blake apartment building – located at 1816 5th Street in Northwest.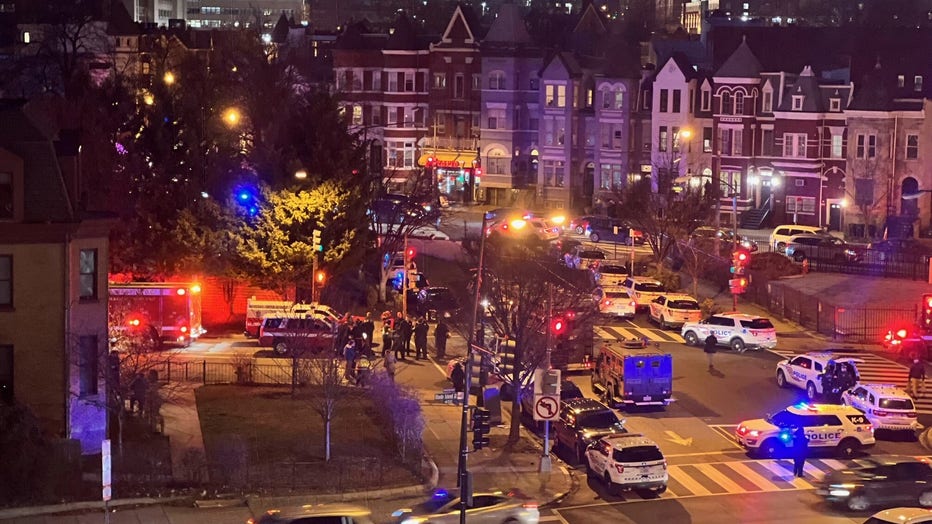 D.C. police apparently evacuated the building as officers attempted to negotiate a peaceful surrender with the man inside. 
The initial call, police said, came in just after 3:30 p.m. 
Evening commuters and residents of The Blake were asked to avoid the area. However, since the police investigation has concluded the only street closures are within the 1800 block of 5th Street NW between Florida Avenue and Rhode Island Avenue NW.