'Old Town Road' puts spotlight on 'real live black cowboy'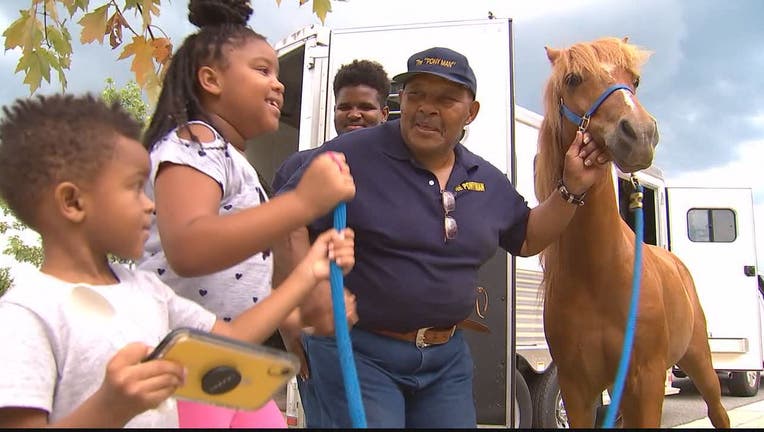 WALDORF, Md. (FOX 5 DC) - Maurice Queen is known as the "Pony Man" or how he describes himself, a "real live black cowboy."
Queen has worked with horses for more than 50 years, running a mentoring program for youth while caring for horses, bringing horses to young people and educating school groups about the history of black cowboys.
He says he has never been more in demand than now, as Lil' Nas X's "Old Town Road" has been number one for 17 consecutive weeks on the Billboard charts.
Queen reminds children and adults alike that black cowboys have always existed in the culture of the American West.
According to Smithsonian Magazine, some historians estimate one in four cowboys were black. They began working with cattle in Texas as slaves, but upon being freed were hired as paid cowhands.
Queen says almost immediately during presentations and house visits with his horses people break into song, singing "Old Town Road."
He admits he didn't know the song until children started to sing it. Now, he sings along.
"All the kids have a tendency to know the song. I didn't even know the song at first, but I know the song now," said Queen.