Not again! Tolls on I-66 Express Lanes climb to nearly $50 during Wednesday morning commute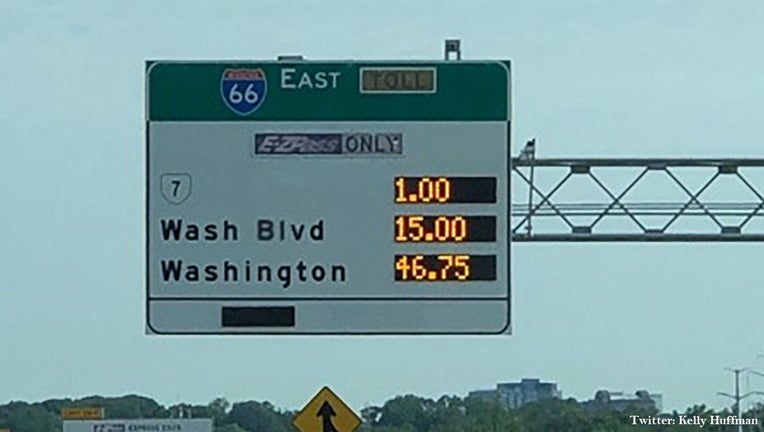 article
WASHINGTON (FOX 5 DC) - It's happening again!
Just last week FOX 5 reported I-66 tolls nearly reaching $50 for Tuesday commuters traveling the nine-mile stretch between Interstate 495 and Route 29 in Rosslyn.
The skyrocketing toll prices continue to maintain momentum, as one Twitter user pointed out that Wednesday's 9:00 a.m. commute mirrored last weeks'-- and it sure did, down to the cent.
Many locals have vented their frustrations on Twitter, more often than none dubbing the outrages prices a form of highway robbery. One particular user went as far as to say "The only reason they do this is because we allow it."
In the past, the Virginia Department of Transported has said the toll prices go up and down based on how many people are using the I-66 Express Lanes, and it has kept traffic down and moving by cutting travel time by several minutes.
Most recently, the D.C. Council proposed spending nearly $500,000 to study the idea of charging tolls and a congestion fee to drive in certain parts of the District.
Maryland's plan to expand I-270 and the Beltway has growing public support. Governor Larry Hogan plans to add express lanes with adjustable tolls to the Beltway and I-270, while keeping the existing lanes free.