No decision after Hoggle hearing
MONTGOMERY COUNTY, Md. (FOX 5 DC) - A Maryland judge declined to make an immediate decision on Tuesday after hearing a motion to dismiss murder charges against Catherine Hoggle, the Montgomery County mother accused of murdering her two young children in 2014.
Circuit Court Judge Robert Greenberg heard about an hour's worth of arguments and emotional statement from the children's father, Troy Turner. 
Greenberg decided to issue a written opinion that the Montgomery County State's Attorney said could come day later this week or next week. 
 
Download the FOX 5 DC News App for Local Breaking News and Weather
Before going into the 1:30 p.m. hearing, the children's father, family and supporters gathered outside of the courthouse to pray. "We know that Sarah and Jacob will always have a voice. We will be their voice," said Turner's cousin leading the prayer.
Inside, Judge Greenberg allowed Turner to speak as supporters in the courtroom sobbed. In part of his remarks, Turner told the judge, Catherine Hoggle robbed the children of everything they would accomplish. "If Catherine can get away with this, there is no justice," he was also heard saying.
That statement was in response to Hoggle's attorney, David Felsen, who filed the motion to have the two felony murder charges against her dropped, citing a Maryland statute.
State's Attorney John McCarthy told reporters under the law, there is a Supreme Court case that says individuals who cannot be restored to competency, cannot be held indefinitely awaiting trial. There's a Maryland statute that says the maximum time period is five years.
In court Tuesday, both sides argued over when that five-year period actually begins.
"Ms. Hoggle has been charged first in the district court – she was charged a serious of misdemeanors. And then she was charged with felonies here in the circuit court," said Hoggle's attorney David Felsen, arguing that the different charges stem from the same case and therefore, the five year period should begin when Hoggle was first found incompetent in 2015.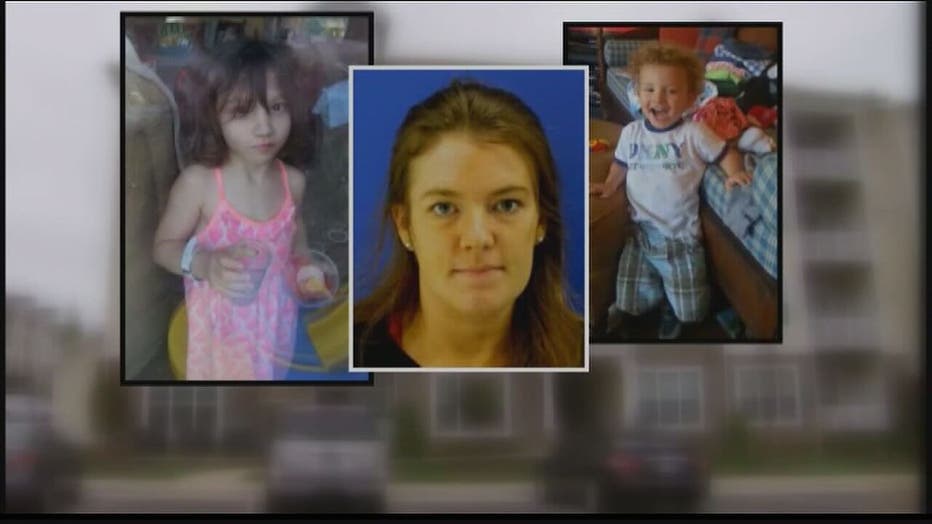 "The precise circumstances and issues at hand in this case: there isn't any case law. It's never been decided before. It's a new issue. And so, we appreciate the position that judge Greenberg is in," said States Attorney, arguing that the five-year period should begin when the charges against Hoggle were elevated to felony murder charges in 2017.
Judge Greenberg voiced his own concern over Hoggle's most recent evaluation received last Friday that said, according to the judge, Hoggle was found not competent to stand trial and not restorable. All previous evaluations had found her incompetent but restorable.
If charges are dropped, reporters were told Hoggle could be ordered to civil commitment, in which she would spend the rest of her time at a psychiatric facility. She would most likely remain at Clifton T. Perkins Hospital, where Hoggle has been receiving treatment ever since her arrest in 2014.
McCarthy argued against this, raising concerns over HIPPA rules and how patient privacy could prohibit certain court oversight if she's committed civilly. There was also concerns raised by Turner that the facility could release her. 
Judge Greenberg asked various questions on how Hoggle's competency would change. He brought up an evaluation, noting a report that said the "last resort" medication Hoggle was given did not work.
Turner told the judge "there is no mystery." He believes Hoggle knows what she is doing and called it "convenient" that she's only found incompetent and not restorable now. Turner vowed to fight for his children and claimed the court system does not. He also expressed appreciation that the judge is taking time to issue his opinion.