No cars allowed during DC's 'Open Streets' initiative along busy Georgia Avenue Saturday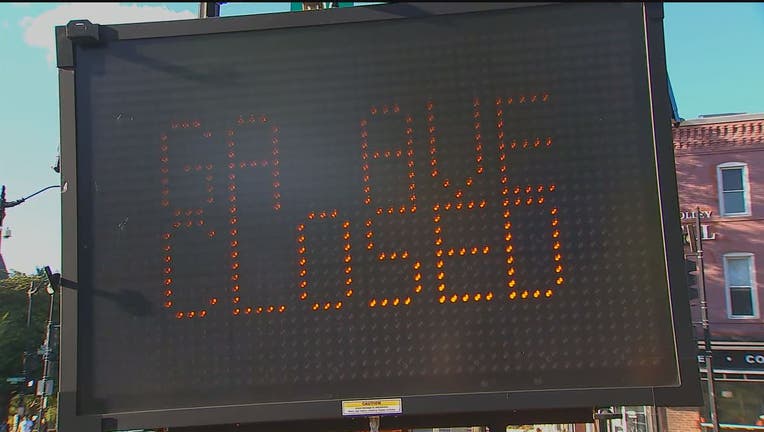 article
WASHINGTON - A three-mile stretch of Georgia Avenue, one of DC's busiest streets, will be shut down for several hours Saturday.
It's part of the District's move to adopt the 'Open Streets' initiative; a car-free environment giving residents a glimpse into what it could be like to transform a traffic-jammed street into a mixed-used public space where there is only walking, biking or use of an e-scooter.
From 10 a.m. to 2 p.m., between Barry Place and Missouri Avenue, NW. pedestrians and bicyclists will be able to use the roadway and enjoy a variety of activities that encourage physical movement and foster community on vehicle-free streets.
"It'll be somewhat of an inconvenience," said Federico Lindo, owner of Best Cuts Barber Shop. He said, a lot of his customers travel to him from Maryland and Virginia, in cars. 
"The clients wont be able to get to the shop, so I'm actually not prepared for it," he continued.
"Yes it's a chance to meet your neighbors in a more relaxed friendly environment but it's still an inconvenience."
Mohamad Sikander of Salt and Pepper Grill said that while he supports the idea he isn't sure if it'll be good for his business.
"It's a carry out business and we have pick up and delivery orders," he said, "we won't be able to get out those orders."
FOX 5 asked DC Mayor Muriel Bowser about any emergency plans in place and if there will access for people to get in or out of the immediate area of where the event will be held.
"Our planners and emergency response officials have been planning for many months for the road shut down," Bowser explained, "our Homeland Security has been working with DDOT for any scenario."
Some people who drive to the area for work said that they like the idea, as long as it doesn't become an event that is held on more than one occasion.
"It would be a great opportunity for people to get a different experience and come together as a community," said Sherita Washington, "it'll be fun, I'm looking forward to it."
For a transit detour map, click here