Mushroom blossoms taking over your yard? Here's why
WASHINGTON (FOX 5 DC) - People across the region have reported seeing an excessive amount of mushrooms blossoming in their yards - and there's a reason for that! 
D.C. alone has seen nearly six times more rainfall in August than the normal for the month with over 6.25 inches.
Download the FOX 5 DC News App for Local Breaking News and Weather
FOX 5 Meteorologist Tucker Barnes said heavy rains, damp saturated soil and lots of humidity all contribute to the perfect environment for mushrooms to blossom. 
Mushrooms, being a fungi, are found in lawns throughout the region, but don't typically "flower" until conditions are favorable. 
Most variations are actually good for lawns, but a few can be poisonous and dangerous for pets, so it's best to monitor them. 
John Harper, the culinary chair of The Mycological Association of Washington, D.C. (MAW) says be aware, they can be harmful to you and your pets. 
For more information visit http://mawdc.org/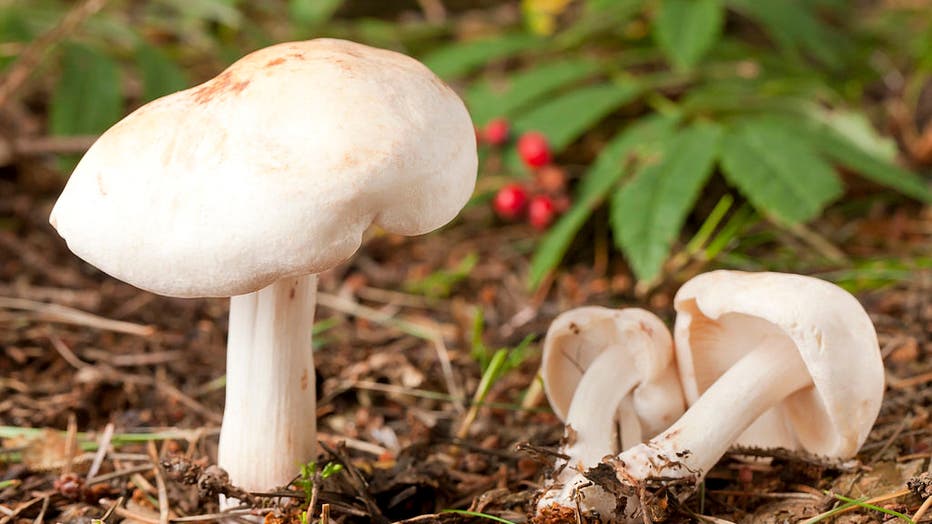 Horse Mushroom (Agaricus arvensis) (Photo by: myLoupe/Universal Images Group via Getty Images)