Multiple Target employees sexually assaulted by man in Stafford County
A man who allegedly grabbed multiple Target employees' butts last week in Stafford County is on the run. 
The Stafford County Sheriff's Office is investigating the alleged sexual assault incident, which it says occurred on Friday, March 10 around 6:30 p.m.
The suspect — who was caught on surveillance cameras wearing a black face mask, brown hat, black raincoat, and blue latex gloves — was seen touching the employees' buttocks at the AT&T Kiosk, the ladies' swimsuit aisle, the cosmetics section, and at the front register.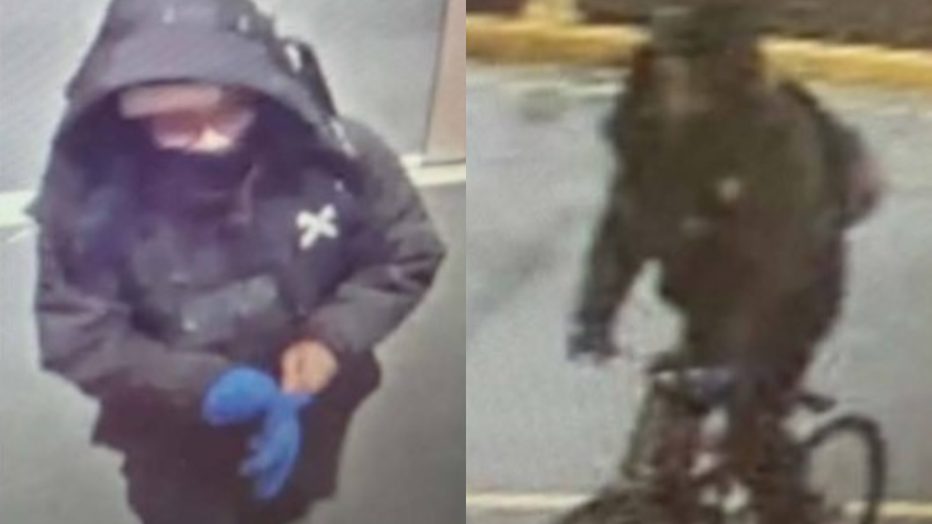 Photo Credit: Stafford County Sheriff's Office
The sheriff's office said the man entered the Target store, located at 1090 Stafford Market Place, through the employee door and was seen riding a bicycle in the vicinity of the Stafford Marketplace shopping mall. 
Anyone with information regarding the incident is asked to contact Deputy A.T. Leckemby at 540-658-4450. 
This is a developing story. Check back with FOX 5 for updates.