Mopeds may be the newest rideshare option to hit DC streets
WASHINGTON (FOX 5 DC) - The District Department of Transportation is launching a four-month pilot program for rideshare mopeds. A spokeswoman tells FOX 5 we could see them on city streets within the next few weeks.
Any company can apply as long as they meet the city's yet to be announced terms and conditions.  
Riders will have to wear helmets, have a valid driver's license and ride in the street.  
DDOT says the mopeds will have to be parked legally in the street within the Central Business District but may be left on sidewalks outside of that area as long as they are not blocking the sidewalk.
Revel, a moped rental company which currently operates in Brooklyn and Queens, New York, is hoping to be selected to participate.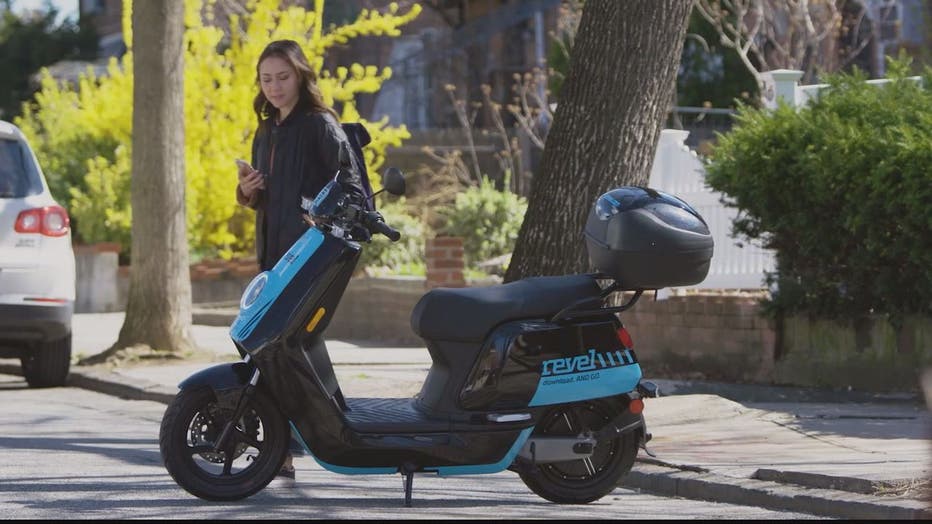 Co-founder and CEO Frank Reig tells FOX 5 his company requires users to ride and park in the street at all times.  
"That is going to be our rules and our messaging to all of our users. We want you to stay completely in the street no matter where you are in the city," said Reig. 
Reig says mopeds offer a better way to travel within cities in 2019.
"E-bikes, dockless bikes and electric kick scooters are kind of too slow to be in the traffic lanes. You need bike lanes to make it work and all I'm saying is our vehicles can ride with the flow of traffic in the street and you don't need additional infrastructure to make the system work," said Reig. 
"This demonstration period will allow the District to evaluate how mopeds will fit in our transportation network," said DDOT Director Jeff Marootian. "This is another opportunity for us to reduce dependence on single-occupancy vehicles and expand the sustainable transportation options we offer to residents and visitors."
All permitted applicants will be allowed to operate up to 400 vehicles during the demonstration period.