Monthly home prices hit all-time high, driving pending sales down
Monthly home prices have hit an all-time high in recent weeks, driving down pending home sales by as much as 28%. 
According to recent data from Redfin, the median monthly mortgage payment hit $2,632 during the four weeks ending Sept. 10, when borrowing rates sat at 7.12%, 
Mortgage buyer Freddie Mac reported that the 30-year fixed rate mortgage rate declined slightly from August's two-decade high, but it's still hovering above 7% for the fourth consecutive week. 
"Though while inflation has decelerated, firmer economic data have put upward pressure on mortgage rates which, in the face of affordability challenges, are straining potential homebuyers," Freddie Mac Chief Economist Sam Khater said. 
WHY ARE HOME PRICES SO EXPENSIVE? BLAME THE BOOMERS, BARCLAYS SAYS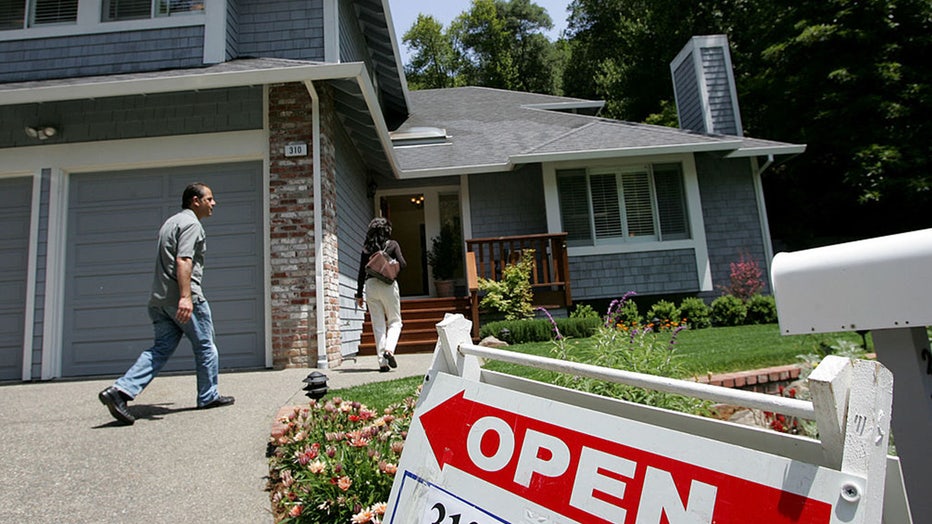 FILE - Real estate agents arrive at a brokers tour showing a house for sale. (Justin Sullivan/Getty Images)
On top of high borrowing rates, home prices increased 4% year over year during that same period, according to Redfin. 
These higher prices are keeping would-be buyers out of the market and forcing potential sellers to stay put, which is only exacerbating the inventory shortage. 
HOUSING AFFORDABILITY PLUMMETS TO LOWEST LEVEL SINCE 2007 AS PRICES JUMP
Active listings declined 17% during that four-week period, which marked the largest decline since February 2022 aside from the two prior four-week periods.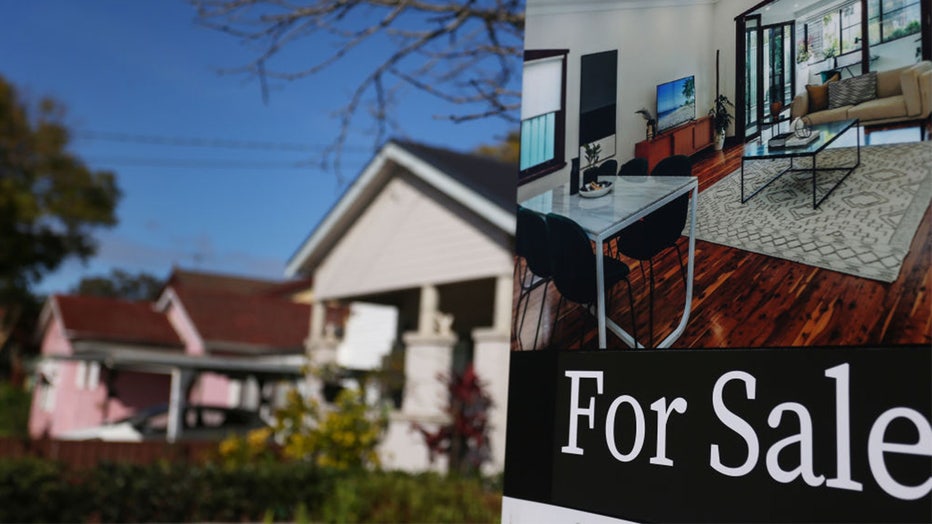 FILE - A real estate sign is seen at a property. (Lisa Maree Williams/Getty Images)
Pending home sales are down 12% year over year nationwide. But Newark, New Jersey, is feeling a particular pinch with pending sales down 28% during the four-week period. Seattle and San Antonio aren't far behind either with pending sales down 27.4% and 27.1%, respectively, according to Redfin. 
GET FOX BUSINESS ON THE GO BY CLICKING HERE
Pending sales in San Jose fell 25.7%, and in Atlanta they dropped 25.6%. 
Mortgage purchase applications are also hovering near a three-decade low, according to Redfin data.