Maryland man stopped from carrying loaded gun onto flight at Dulles Airport
DULLES, Va. - Authorities stopped a Maryland man from carrying a loaded handgun onto a flight at Dulles Airport Monday.
Transportation Security Administration officers spotted the weapon in the man's carry-on bag as it passed through an x-ray machine.
The 9mm handgun was loaded with four bullets.
Officials say the man from Adamstown in Frederick County was cited on a weapons charge and had the handgun confiscated. Penalties can reach up to $15,000.
TSA has details on how to properly travel with firearms posted on its website.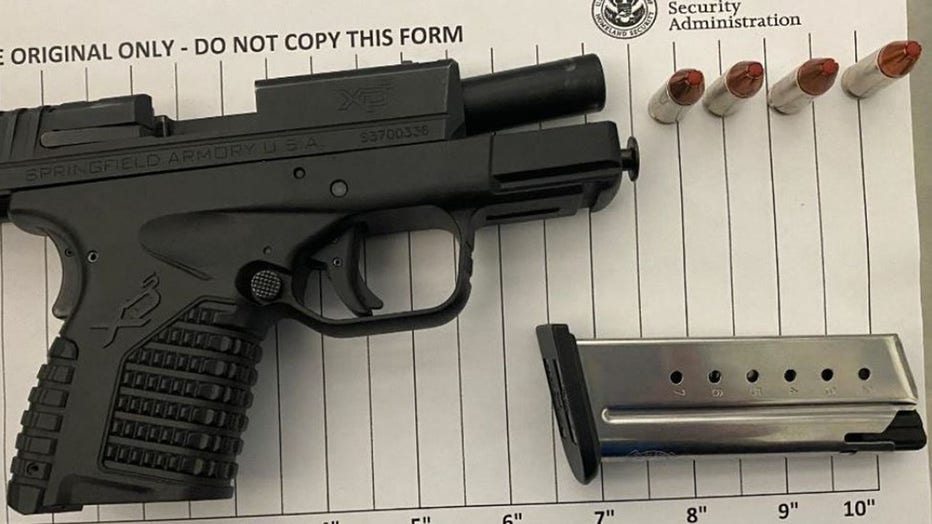 Transportation Security Administration