Maryland couple helps rescue DC police officer moments after motorcycle crash on Capital Beltway
NATIONAL HARBOR, Md. (FOX 5 DC) - We all look out for them on dark winding roads, but you don't typically expect to see a deer running across the highway.
A D.C. police officer is lucky to be alive after hitting a deer while riding a motorcycle off-duty on the Capital Beltway. It happened around 2 a.m. Sunday near Oxon Hill. Witnesses put themselves at risk to drag him to safety.
A Maryland couple, Andre and Shirley Tyree, were heading home from National Harbor on the Outer Loop of I-495 when they saw the crash happen in front of them.
"As the deer jumped over the Inner Loop of the Beltway, it came down on the motorcycle," said Andre Tyree. "I immediately pulled over to the fast lane and got out."
Tyree and another witness who ran up took advantage of a brief break in traffic, dragged the man to the shoulder of the highway and waited for officers to arrive.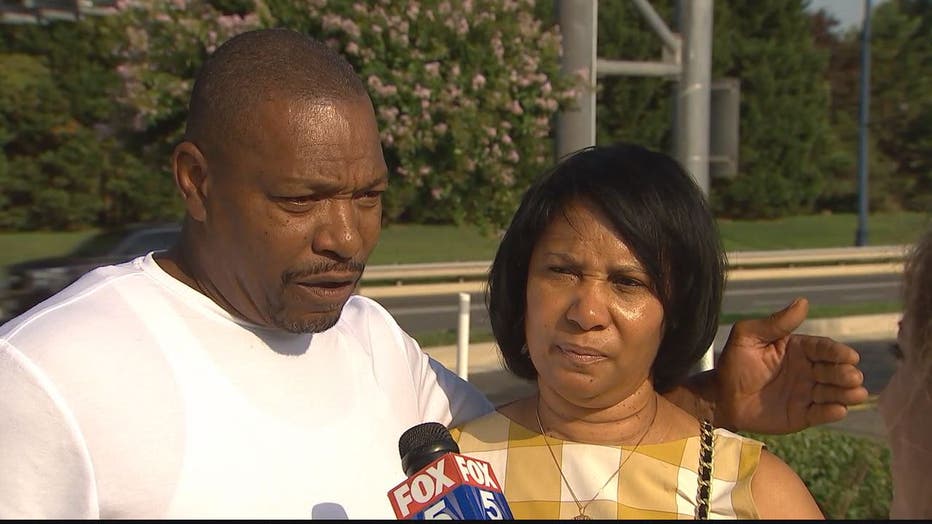 Maryland State Police confirmed the victim is an off-duty D.C. police officer. He was transported to MedStar Washington Hospital Center with non-life threatening injuries.
The Tyrees say the man was unconscious so they didn't get his name. Police have not released it.
"I hope he's all right because I think we all have a moral responsibility in the situation like what occurred to do what we can to help one another," said Tyree. "I feel really good about doing what I did especially after I realized it was a police officer. He puts his life on the line every day for us and I feel good that I was able to do the same for him."