Maryland 80-year-old embarks on journey to break weight lifting record
ARNOLD, Md. - Anne Arundel County resident and cancer survivor Chuck Mulligan is strong – really strong.
This past January, he turned 80-years-old, and this summer he is hoping to shatter the U.S. Power Lifting Association's bench press record for his age.
"I've scored first place in all the meets, all the meets I've been in," Mulligan says of his competitive background.
Competitive lifting started for Mulligan after he retired from life as an Indiana Sheriff, farmer and life in real estate.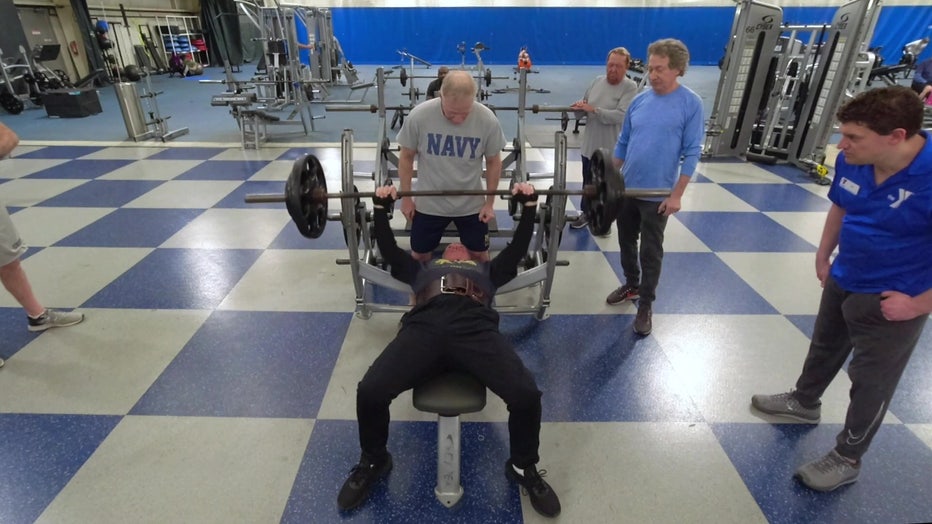 The current bench press record for his age group is 204 pounds. This summer, Mulligan hopes to hoist 300.
"Which is very unique. There may be one other guy I've ever found on the internet that's done that," Mulligan says.
While speaking with FOX 5 on Wednesday Chuck cleared 225 pounds easily.
That goal starts Saturday with a regional meet in Columbia, Maryland. If he wins, which he's expected to, he'll compete in Las Vegas this summer.
Strength is a complicated word when talking about Chuck Mulligan; he's as strong mentally as he is physically.
In 2015, Mulligan was diagnosed with prostate cancer.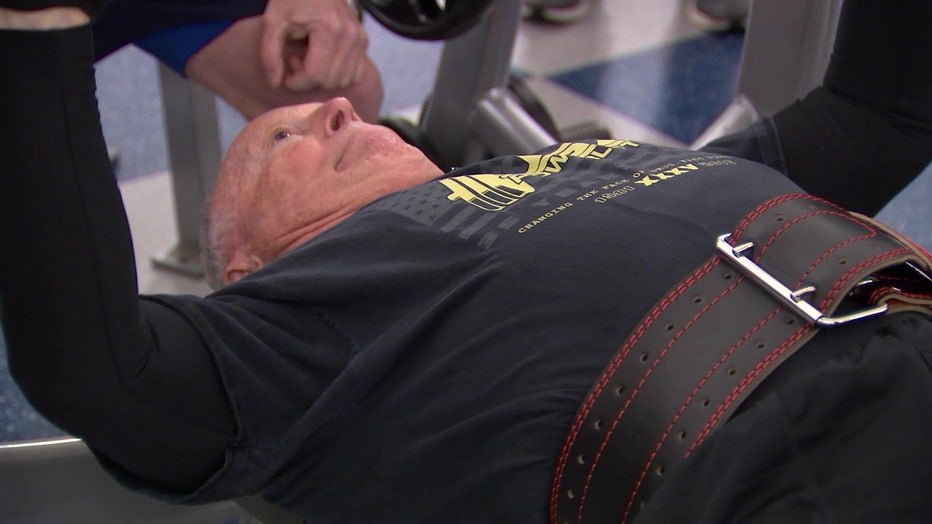 In 2019, Mulligan had cancer in his leg.
Last summer, something was off with Mulligan's leg again.
The cancer came back.
Doctors checked his prostate to be safe.
"Following up on that, we discovered that he had a relapse of his prostate cancer," Dr. Angel Torano said.  Torano is a radiation oncologist with Luminis Health Anne Arundel Medical Center.
Torano says patients who deal with a recurrence once can be difficult, but two cancers twice can be trying.
READ MORE: 82-year-old Walmart employee retires after viral TikTok leads to $100,000 GoFundMe
"Accepted the challenge and realized that he had two fights on his hands," Torano said.
"I knew that I could probably outdo this stuff," Mulligan told Fox 5.  Mulligan says he felt like both cancers were treatable and beatable.
Mulligan's medical team told Mulligan that he'd lose some strength through four months of treatment, but he should keep his goal and keep working out and maintaining his healthy lifestyle.
Mulligan did lose strength.
While treatments are done, he's still working his way back up to compete in Las Vegas and try and shatter the existing record.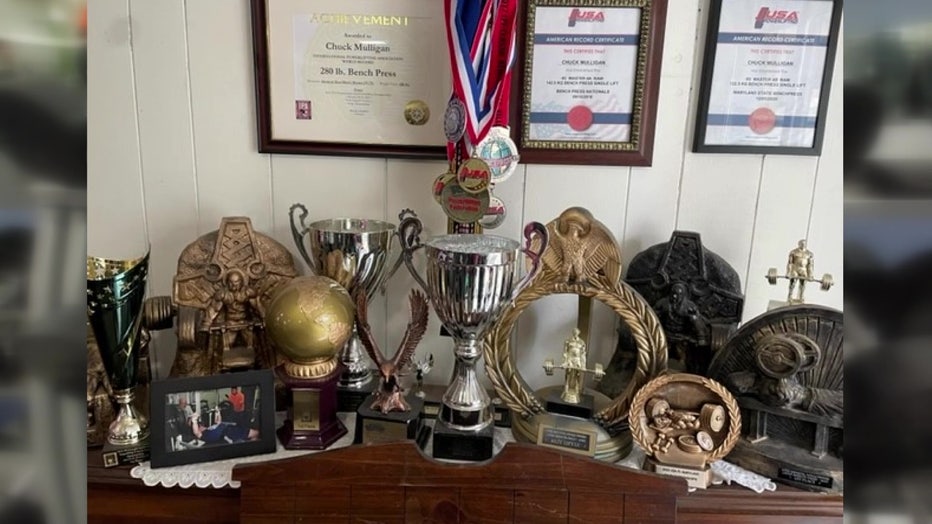 Mulligan says he just kept pushing, even on days he didn't feel 100 percent.
"It's persistence, perseverance to try and get through that stuff. And you can't do that stuff if you've got a goal, and you've gotta push yourself to do it," Mulligan says.