Man charged with robberies of Girl Scouts, delivery driver in Rockville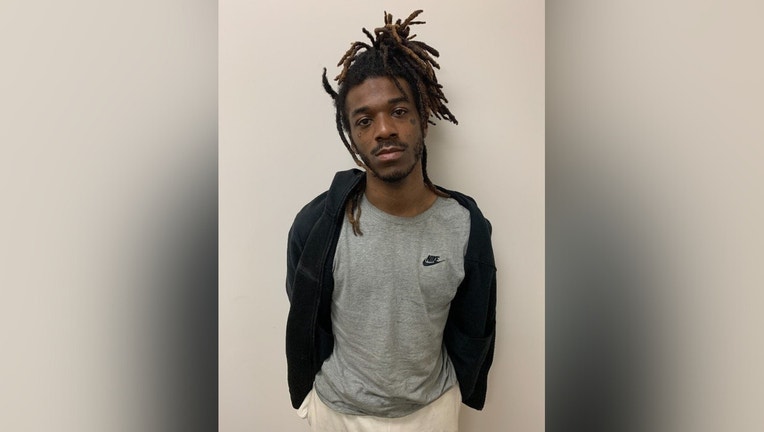 article
ROCKVILLE, Md. - A suspect wanted for multiple robberies, including one involving Girl Scouts in Rockville, is now in police custody.
Rockville City Police say 24-year-old Gerrard Luke Harrison of Rockville faces several charges in connection with the robberies, including armed robbery, robbery, and firearm possession.
Police say on February 12, officers responded to a theft at the Safeway store located at 14939 Shady Grove Road.
A parent told police that while her child was selling Girl Scout cookies, when she noticed a man lurking for about 15 to 20 minutes. 
That man, the victim said, eventually walked up to the table, grabbed the cash box, and ran away. 
Then on February 18, officers responded to the 700 block of Fallsgrove Drive for a reported robbery. 
At the scene, officers learned that an armed suspect approached a delivery driver and stole money from them.
READ MORE: Girl Scouts robbed in front of Shady Grove Safeway
Investigators identified Harrison as the suspect involved in the robberies, and he was taken into custody on Friday.
After the arrest, police say, they searched Harrison's residence and found multiple piece of evidence related to the cases.
On Feb. 12, Harrison, armed with a rifle concealed under his clothing, entered the Smoothie King in the 14900 block of Shady Grove Rd. and demanded an employee hand over money. Another employee quickly called 911, which caused Harrison to leave the scene without stealing any money.
Officers responded to the Wing Stop in the 14900 block of Shady Grove Rd. for the report of an armed robbery on Feb. 25. During this robbery, Harrison entered the restaurant, pointed a black rifle at an employee and demanded money from the register.
Harrison subsequently stole an undisclosed amount of money from the restaurant as well as property from an employee and left the scene.
On Feb. 28, Harrison entered the 7-Eleven store at 10020 Darnestown Rd., pulled out a black rifle and demanded cash from the register. The employee handed over money to Harrison who then stole a customer's property and left the scene.
Detectives reviewed the surveillance cameras of the stores and obtained a physical description of Harrison.
Through the investigation, detectives identified Harrison as the suspect.
An arrest warrant for Harrison was obtained, charging him with armed robbery, first-degree assault, firearm possession-prohibited person, use of a handgun in the commission of a felony, reckless endangerment, theft, and second-degree assault.