Lunchables adds fresh fruit to new snack pack lineup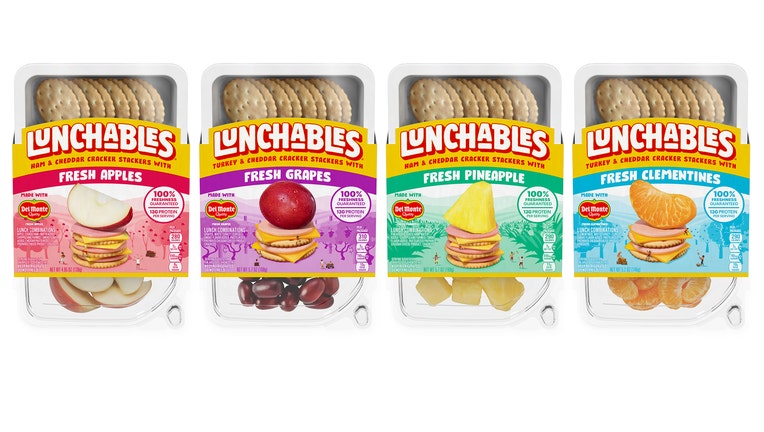 article
Lunchables is adding fresh fruit to its ready-to-eat snack packs.
The brand is teaming up with Fresh Del Monte Produce for the new lineup, which include pineapple, clementines, grapes and apples.
READ MORE: McDonald's to debut new spinoff restaurant concept called CosMc's next year
The company said its decision to bring lunchables to the produce aisle stems from a 500% increase in social media searches for  "lunchables with fruits and vegetables" in the past year.
Earlier this year, Lunchables launched reformulated versions of their Turkey and Cheddar and Extra Cheesy Pizza boxes to sell to school cafeterias nationwide. The meal boxes had to be altered to meet guidelines set by the National School Lunch Program (NSLP).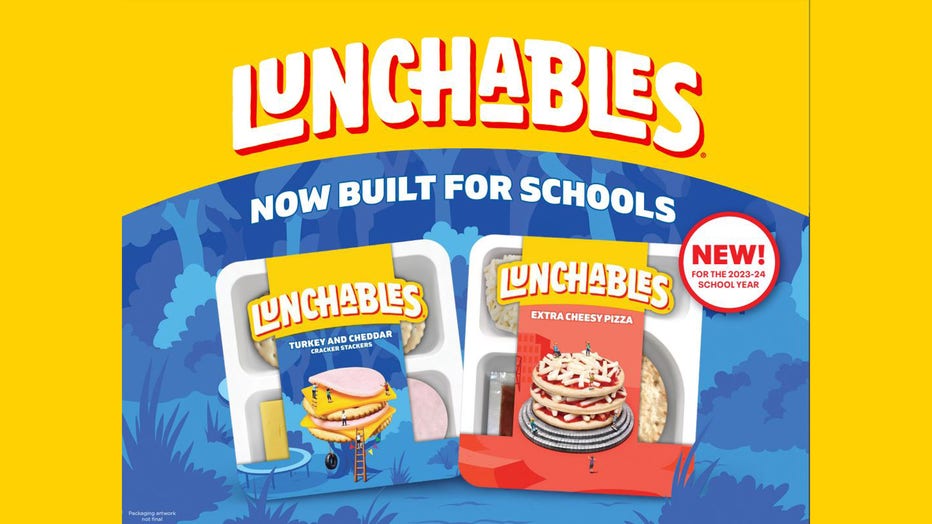 Kraft Heinz is introducing two new Lunchables offerings in U.S. K-12 schools this fall. (Credit: Kraft Heinz)
The move to sell pre-packaged food to cafeterias sparked criticism from some groups.
Katie Wilson, the executive director of the Urban School Food Alliance, told The Washington Post that Lunchables in school cafeterias point to a bigger problem.
"The fact that a processed, packaged food meets school lunch standards is part of what needs to change in the national school lunch program," she said.
Lunchables says it's focused on reducing sodium, sugar and saturated fat from its products.