Loaded gun found in Oakland Mills High School student's backpack after parent's tip
COLUMBIA, Md. - Administrators at Oakland Mills High School may have prevented a shooting Monday, thanks to a tip from a parent.
A spokesperson for the Howard County Police Department said that a parent called the school Monday morning, and told them that a student sent a threatening private message to her son overnight.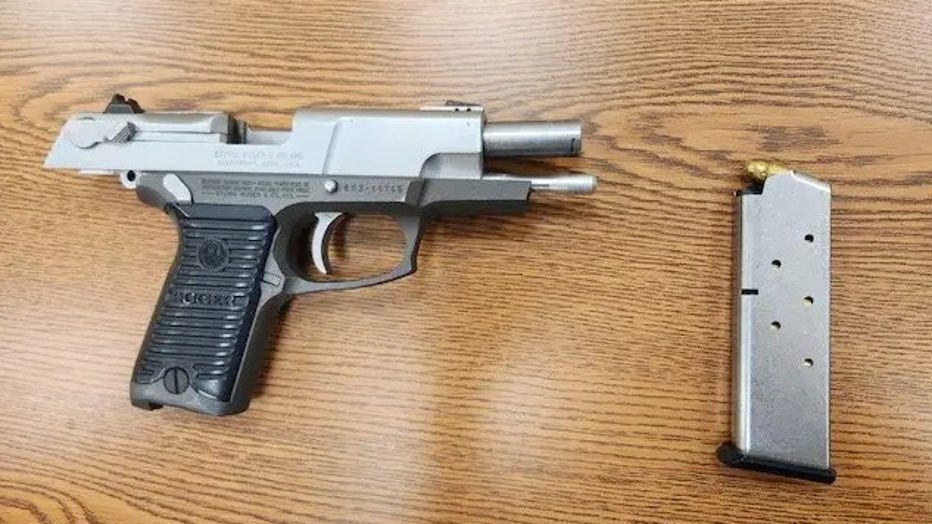 Photo via Howard County Police Department
When the 17-year-old suspect arrived at school, police said, he was immediately taken to the office where administrators searched his bag and found a loaded handgun. 
The School Resource Officer was there and took the student into custody. According to police, no one else was threatened and no one was injured. 
The teen is now being charged with bringing the weapon into Oakland Mills High School.