Lawmakers defeat Lobbyists for 5th straight win in Congressional Hockey Challenge
WASHINGTON - The Congressional Hockey Challenge is back again for its 13th year!
The friendly but competitive ice hockey game pits lawmakers against lobbyists for a good cause.
The Lawmakers, looking for their fifth straight win over the Lobbyists this year, and that's precisely what they got at MedStar Capital Iceplex Wednesday evening. 
Yet again, they're taking home this year's Championship Cup.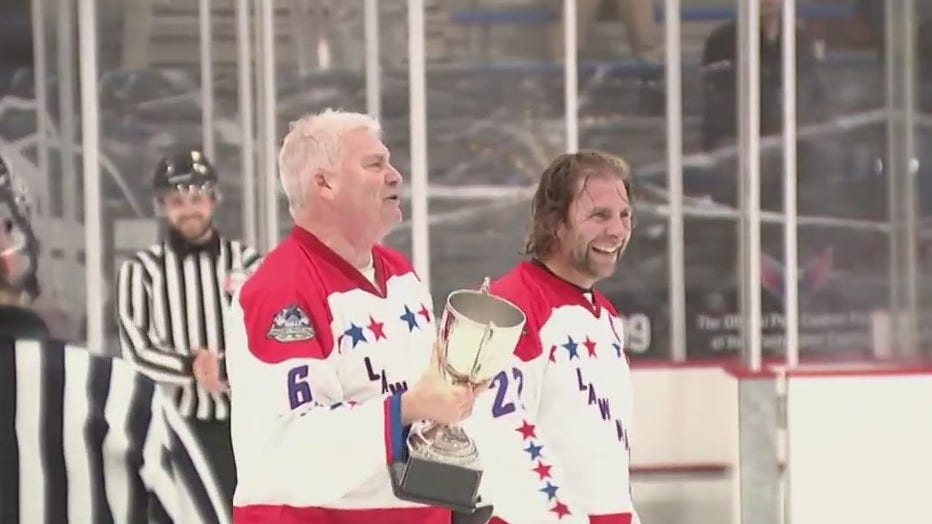 "Tonight means a lot for us," said Tim Regan, co-founder of the Congressional Hockey Challenge and captain of the Lawmakers team. "It's fun to play hockey against your friends and some enemies." 
"You can definitely tell there's a rivalry there," said Haley Skarupa, a 2018 Gold medalist for the U.S. Women's Olympic Hockey Team who suited up for Team Lawmakers.
"They've held the cup for a couple years too long now. I think it's certainly team Lobbyist's time to shine," said Michelle MacGregor, a Congressional Hockey Challenge board member on Team Lobbyist.
Players on both teams are here because of their love for hockey; trading in their agendas and passes for skates and sticks. 
RELATED: Congressional Baseball Game: Republicans shut out Democrats
That means the annual game is a mix of both fun and rivalry.
"Whether it was they grew up with it or found it later in life there's such a passion for the game, and we're here because we want to see the sport grow," MacGregor said. 
"We do a lot of chirping," Regan added. "We've all known each other for a long time. We work together. We play hockey against each other all year, so this is kind of a good way for us to let that boil over and take it out on each other later on."
But all of it is for a good cause.
"Over the past twelve years or so, we've raised about $1.3 million that has almost exclusively gone to charity," MacGregor said.
"My favorite part of the year is when we donate all the money to the Wounded Warrior charities, the Fort Dupont Club and now to the professional women hockey players. It's amazing to be able to help grow the sport," Regan said.
READ MORE: Congressional hockey challenge returns to the ice after COVID hiatus
This year, both teams even pulled out the big guns — including Olympian Skarupa.
"Couple of my teammates they're on the other team," Skarupa explained. "I'm on the Lawmakers, so I heard they've been on a terror. Hoping to continue that winning streak."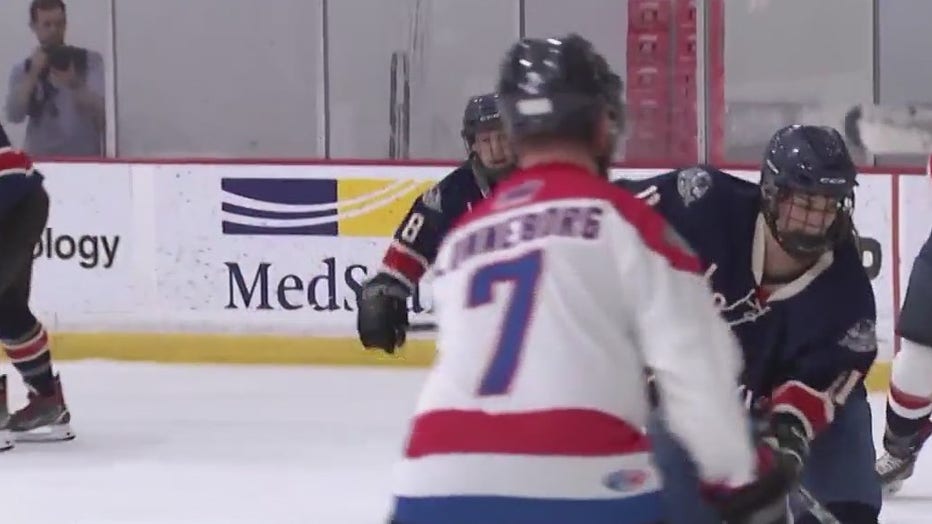 "We think the two Olympians on our team versus the one that the Lawmakers have might give us that extra edge," added MacGregor.
This year's event raised nearly $150,000.
If you're interested in donating to their efforts to promote the sport of ice hockey click here.