Investigation, arrests after downtown Baltimore assault captured on cell phone video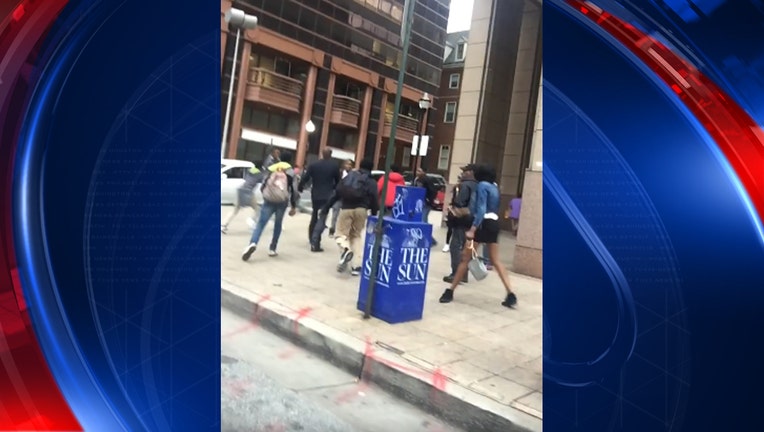 BALTIMORE - Police have made nine arrests and are continuing their investigation after a violent assault was captured on cell phone video on the streets of downtown Baltimore.
The video was posted Tuesday and shows what appears to be a large group juveniles involved in an altercation with an older male.
The photographer shooting the video is heard saying that the group of juveniles assaulted the man and stole his phone. The victim acknowledges in the video that his phone was stolen.
It is unclear what led to the assault, however, police believe it may have been a random crime.
Baltimore City Police held a press conference Wednesday to discuss the incident and the investigation. They said that this incident may be connected to others that have taken place in the city.
Those arrested ranged in age from 12 to 18-years-old.
WARNING: VIDEO CONTAINS GRAPHIC LANGUAGE