I-66 Express Lanes toll spikes to $44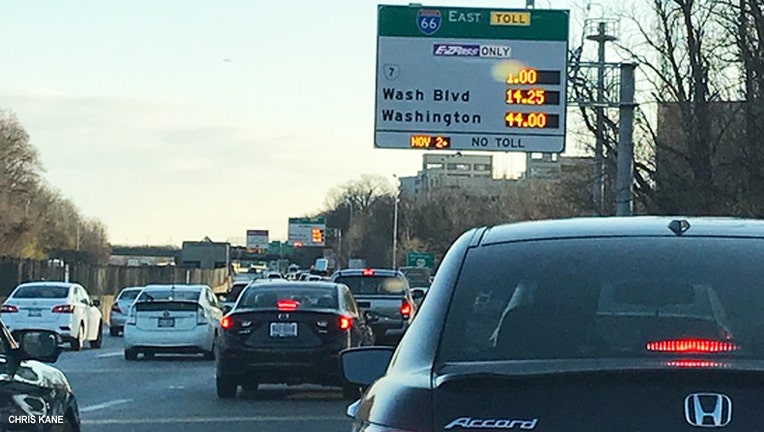 article
The new Express Lanes tolls on Interstate 66 in Virginia are still continuing to hit the wallets hard for some drivers. On Thursday, a commuter posted a photo on Twitter showing the toll reaching $44.
The toll went into effect on I-66 on Dec. 4 for solo drivers traveling in a nine-mile stretch between Interstate 495 and Route 29 in Rosslyn. Those who carpool are able to use the Express Lanes for free. Solo drivers have to pay the toll Monday through Friday from 5:30 to 9:30 a.m. in the eastbound direction, and from 3 to 7 p.m. in the westbound direction.
RELATED: I-66 Express Lanes: What you need to know
The high toll prices have left many drivers frustrated as the Express Lanes charges have been seen peaking in the $30 to $40 range during the morning rush since last week. It has even led to 16 lawmakers in Virginia calling for the new tolls to stop and for the return on the old HOV lanes on I-66.
The Virginia Department of Transported has said the toll prices go up and down based on how many people are using the I-66 Express Lanes, and it has kept traffic down and moving by cutting travel time by several minutes.