GWU closer to replacing Colonials moniker
WASHINGTON - Students at George Washington University could soon be cheering for the Truth. 
That's if they select the moniker from a narrowed-down list of 10 options the university shared this week. 
To encourage the school community to give feedback, GWU has launched "Moniker Madness" a series of virtual and in-person activities that will also allow faculty, staff, and alumni to provide input, too. 
The university said it received thousands of name suggestions, but ultimately an advisory committee chose Ambassadors, Blue Fog, Catalysts, Fireworks, Independents, Monumentals, Revolutionaries, Sentinels, Squad, and Truth.
RELATED: GWU to discontinue use of Colonials moniker due to 'division,' slavery connotations
"As we kick off 'Moniker Madness,' input from the GW community will play a critical and valuable role in the development of a new moniker," said Vice President for Communications and Marketing Ellen Moran in a statement. "We invite all students, faculty, staff and alumni to remain engaged in this process, so the new moniker is representative of the collective feedback from the university community."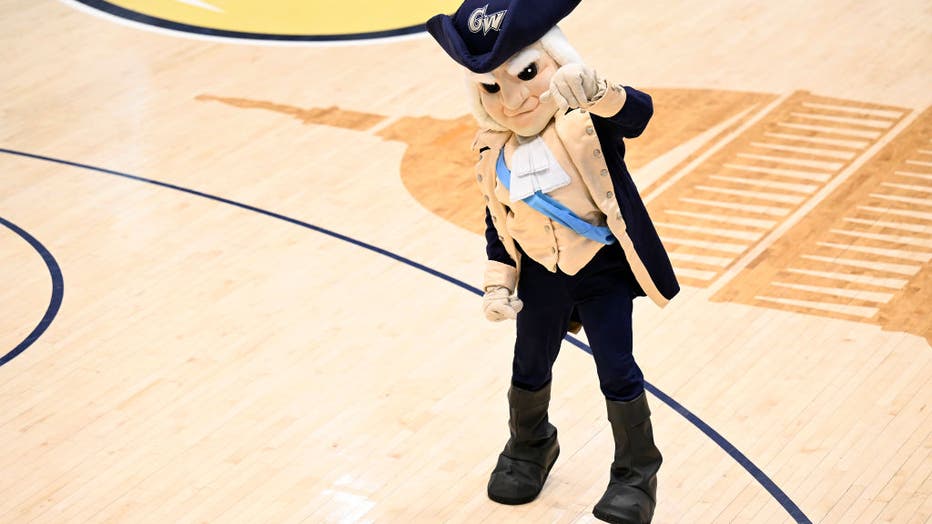 WASHINGTON, DC - JANUARY 28: The George Washington Colonials mascot performs during the game against the Dayton Flyers at Charles E. Smith Athletic Center on January 28, 2023 in Washington, DC. (Photo by G Fiume/Getty Images)
The first round of the feedback process kicks off on Feb. 16 and runs through March 6. After evaluating the response, GWU plans to narrow the options even further and allow the community to decide from those monikers. 
GWU announced in June 2022 that it would discontinue the use of the Colonials moniker "given the division among the community" about it.
The decision to toss the Colonials moniker was the culmination of a process that began in November 2019. At the time, the university's board of trustees decided to form a Task Force on Naming. The moniker already had been identified as a matter of concern given years of discussion among community members about changing it.
For now, GWU will continue to use Colonials. The new moniker is expected to be chosen by the 2023-24 school year.