Guns, over $10K cash, psychedelic mushrooms confiscated during bust in Odenton: police
ODENTON, Md. - Authorities confiscated several weapons, over $10,000 in cash, and several different types of illegal drugs from a home early Friday morning in Odenton.
Authorities say officers from Anne Arundel County tactical patrol unit and tactical narcotics team executed a search warrant around 5:45 a.m. Friday in the 200 block of Saint Michaels Circle.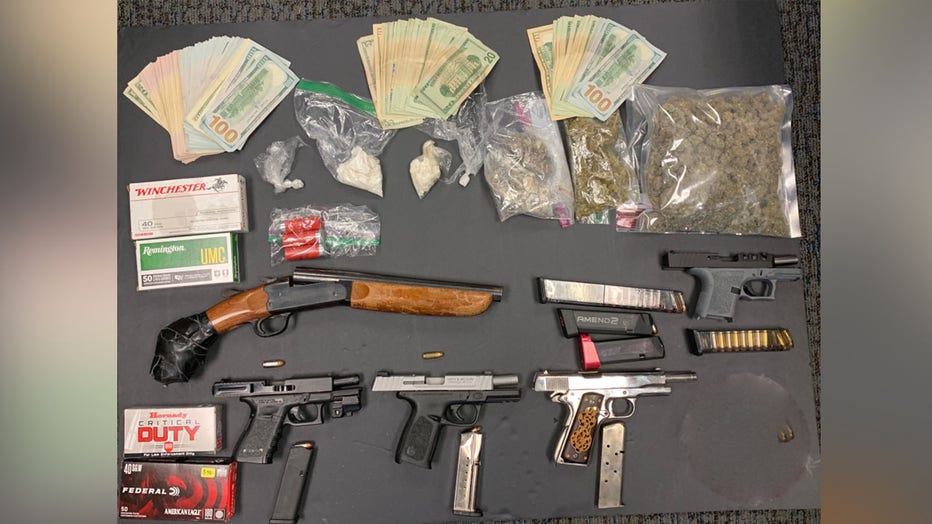 Anne Arundel County Police Department
Officials say detectives recovered the following items:
- One modified-length shotgun
- Four semi-automatic handguns
- Approximately 62g of suspected cocaine
- Approximately 30g of suspected psilocybin mushrooms
- Approximately 266g of suspected marijuana
- Two digital scales
- $10,087 in US currency
Dominic Juwan Richardson, 23, and Darrion Javon Richardson, 27, both of Odenton were arrested and face charges.