Gas explosion destroys Columbia office building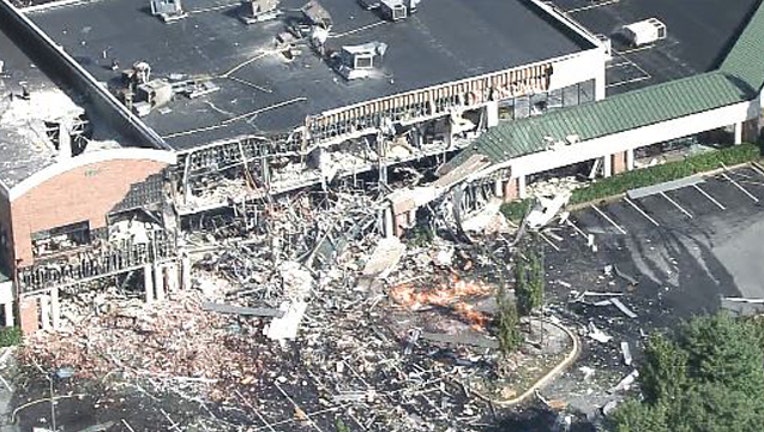 article
COLUMBIA, Md. - A large gas explosion rocked Columbia on Sunday morning, destroying a building and sending tremors that could be felt miles away.
Officials say the explosion happened just before 8 a.m. near Stanford and Dobbin roads. 
Neighbors tell Fox 5 DC that the explosion shook the entire frames of their homes miles away from the scene. The blast knocked out power in the area. 
No one was hurt in the blast, but Howard County Battalion Chief Stephen Hardesty says firefighters were on the scene checking for the gas leak about half an hour before the explosion.
The building, which includes offices and a shopping center, was evacuated before the blast. 
Try to avoid the area if you can: police have shut down the intersection. 
The building is now at risk of collapsing.