Fort Washington man charged in connection with Bethesda hit-and-run crash
BETHESDA, Md. - Montgomery County Police charged 46-year-old Anthony Warren Offutt of Fort Washington in the Bethesda hit-and-run crash that left a senior citizen critically injured a week ago. 
FOX 5 obtained pictures of the vehicle at the scene on the day of the hit-and-run but Montgomery County police asked the station not to air them, citing it could jeopardize the investigation.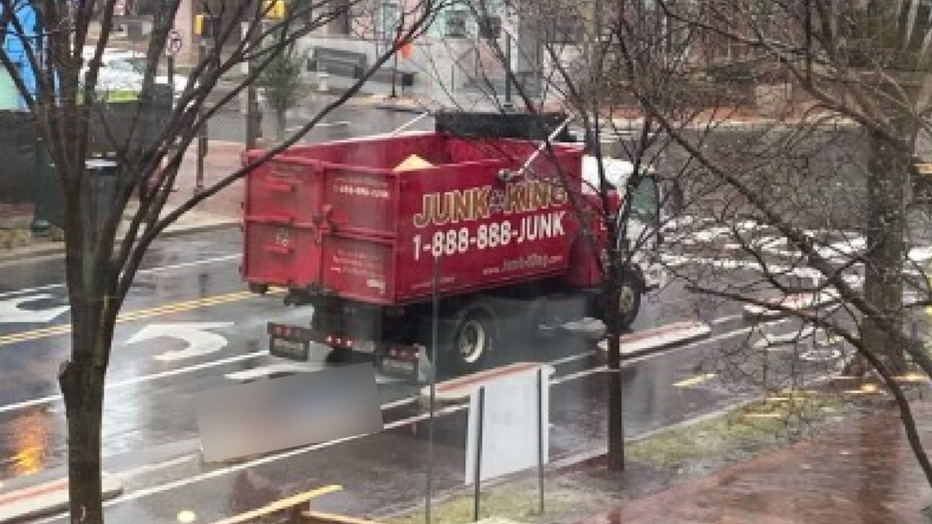 FOX 5 has blurred the area of the image that shows the victim. 
According to police, the 85-year-old victim was in the crosswalk at the intersection of Elm Street and Woodmont Avenue in Bethesda just before 3:15 p.m. when he was hit by the truck.
Offutt is charged with failure to stop for a pedestrian in a crosswalk, negligent driving, failure to immediately return and remain at the scene of an accident involving bodily injury as well as other related charges.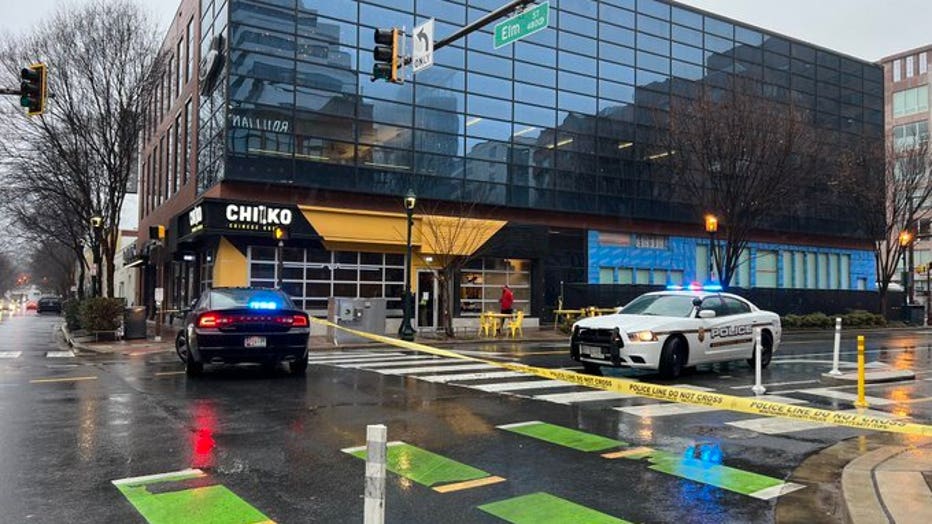 Witnesses told FOX 5 the truck then dragged the man some 40 feet down Woodmont Avenue and stopped briefly but then left the scene. 
Offutt was driving a large Junk King truck and had worked for the company on and off for about three years, according to Junk King owner Alex Powers. 
"The last time we spoke, I let him know that he is no longer with the company and as far as the rest of what's going to happen that is in the police's hands," Powers said. 
Another picture shows the truck slightly further up Woodmont Avenue with the victim left in the road, he appears to be in view of the side mirror.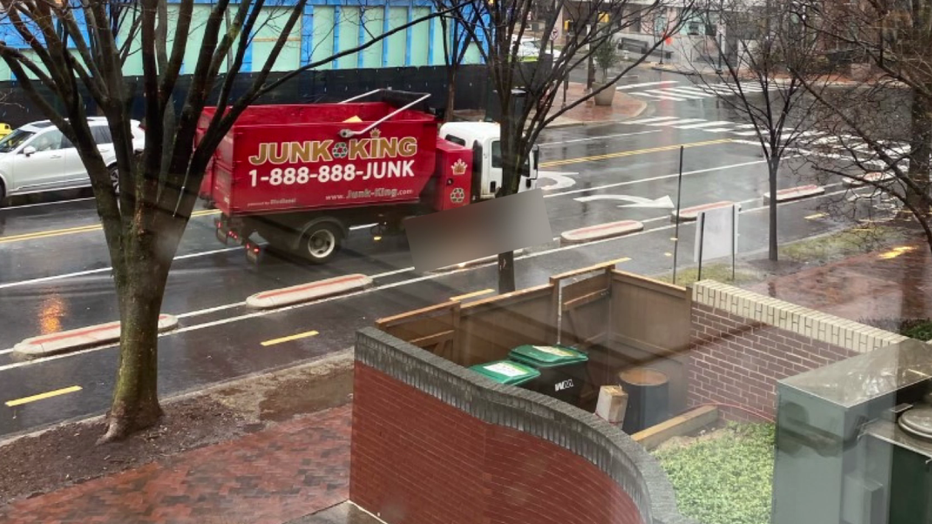 Powers says that day there was both a driver and a navigator in the truck.
"We have GPS tracking on the trucks and other methods, so we were able to narrow it down to him," Powers said. 
Powers says he spoke to the driver briefly on the phone once police made him aware of the situation and their investigation. 
"I asked him and he seemed to think that he didn't know and from the sound of it when he drove off, it sounded like he wasn't sure if he had hit anybody," Powers said. "But I wish I was there so I could have seen it myself and talk to the eyewitnesses myself." 
He and his company are cooperating fully with police, giving investigators information on Offutt and the navigator. Powers says they are no longer employed with his company.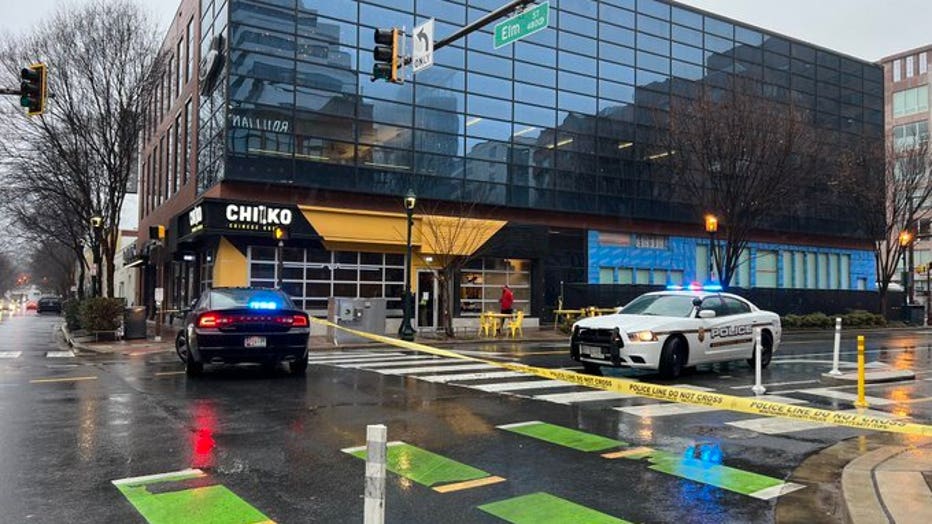 The victim was taken to the hospital in critical condition, but he is expected to recover. 
"Worst possible nightmare for a business owner, but I'm sure that's nothing compared to what this man is going through right now," Powers said. Adding that he hopes to one day apologize in person to the victim and his family.