Former Montgomery County State's Attorney's office employee found to be customer in Rockville massage parlor bust: report
ROCKVILLE, Md. (FOX 5 DC) - FOX 5 learned Monday that a part-time contract employee for the Montgomery County State's Attorney's Office resigned after the office discovered the employee was one of a Rockville massage parlor's customers who had been interviewed by police during a sex trafficking bust.
Now, the sex trafficking case of Rose's Spa is being taken over by Frederick County State's Attorney.
A spokesman told FOX 5 that the contractor's involvement as a witness created a conflict of interest requiring them to ask Frederick County to take on the case.  
Court documents show Montgomery County Police shut down Rose's Spa massage parlor on July 24, charging owner Emily Zhang Lawrence with human trafficking.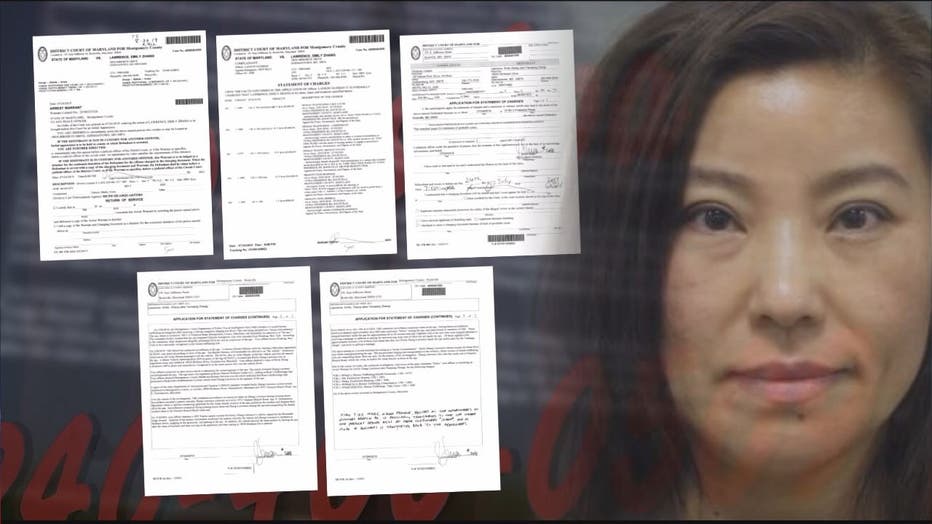 Using a search warrant GPS tracker on her car, documents show Lawrence is accused of driving six women between the spa and a Germantown home she allegedly used as a "dormitory" for sex workers. The women are thought to be Chinese immigrants from Flushing, New York, and are considered to be victims of sex trafficking.
Acting on a tip, Montgomery County Police surveilled Rose's Spa for four months and found 18 men who allegedly admitted to paying for sexual acts.
Three weeks after Rose's Spa was shut down, FOX 5 still found men knocking on the door to see if the business was open. 
If convicted, Lawrence faces up to 41 years in prison. FOX 5 reached out to Lawrence's lawyer David Martella for comment but has not heard back yet.
Frederick County declined to comment on the case.