Former ABC News journalist pleads guilty to child pornography charges
ALEXANDRIA, Va. - A former investigative journalist for ABC News pleaded guilty Friday to federal child pornography charges.
James Gordon Meek, 53, of Arlington, Virginia, admitted in U.S. District Court in Alexandria that he illegally possessed and transported child pornography. He covered national security issues for the network until he resigned last year.
Court papers indicate the investigation began when the FBI received a tip from Dropbox about videos showing the sexual abuse of children in an account associated with Meek.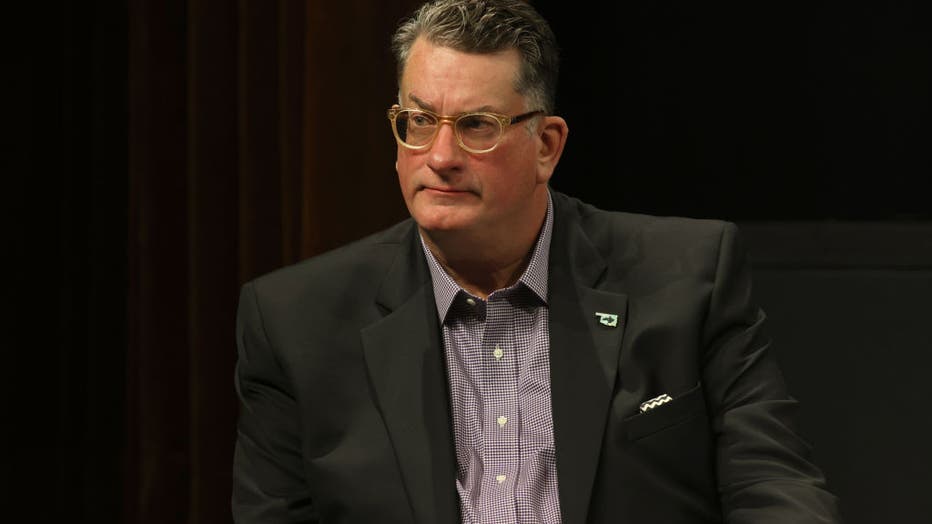 ABC NEWS - 11/9/21 - ABC News investigative documentary 3212 Un-Redacted premieres at the MPA Theater in Washington, D.C. on November 9, 2021.(Photo by Michael Le Brecht/ABC via Getty Images)JAMES GORDON MEEK (INVESTIGATIVE REPORTER/PRODUCER)
As part of a plea agreement, Meek admitted he used an iPhone to exchange child pornography, including a video showing the sexual abuse of an infant, during a chat session with two other individuals.
An FBI affidavit indicates that agents found dozens of child pornography images and videos when they searched Meek's home last year, going back to at least 2014.
The affidavit says evidence was also seized showing Meek used Snapchat and other apps to pressure minors into sending him sexually explicit images, and that Meek sometimes portrayed himself as a girl in some of those communications. Those allegations are not explicitly referenced in his plea deal.
Meek's lawyer had unsuccessfully argued that the evidence was obtained illegally and should have been tossed out. The plea deal preserves Meek's right to pursue an appeal to have the evidence dismissed.
Failing a successful appeal on the search-and-seizure issue, Meek will be sentenced in September and faces up to 40 years in prison, though a maximum sentence is unlikely. One of the charges carries a five-year mandatory minimum.
Meek joined ABC News' Washington bureau as an investigative producer in 2013. He previously worked for the New York Daily News and also served as senior counterterrorism adviser and investigator for the U.S. House Committee on Homeland Security.
Meek's abrupt resignation and the FBI search of his home prompted erroneous speculation last year that he had been targeted for his work as a journalist.