Flaco, escaped owl from Central Park Zoo, still on the loose and hunting on his own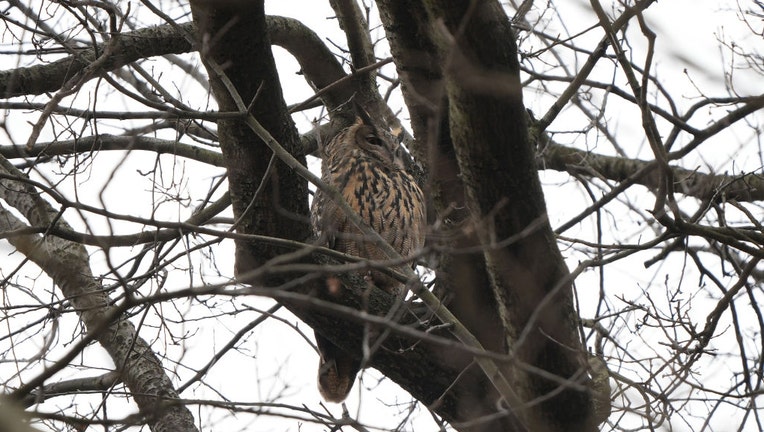 article
NEW YORK - An owl that escaped the Central Park Zoo in New York City nearly two weeks ago remains on the loose, but officials said concerns have been eased after the bird of prey was seen successfully hunting for himself. 
The Eurasian eagle owl, named Flaco, was first discovered missing on Feb. 2 after his exhibit was vandalized and the stainless steel mesh cut. Zoo officials soon spotted the owl and continued to monitor his whereabouts and behavior around Central Park. 
"Several days ago, we observed him successfully hunting, catching and consuming prey," the Central Park Zoo said in a statement on Sunday. "We have seen a rapid improvement in his flight skills and ability to confidently maneuver around the park." 
The zoo added that a major concern for everyone at the beginning had been whether Flaco would be able to hunt and eat on his own, and "that is no longer a concern."
Zoo staff has been attempting to recapture Flaco by luring him to familiar food, but so far, officials said that hasn't been successful and "we need to rethink our approach."
"Our main concern has always been for the well-being of the eagle owl," the statement adds. "Our observations indicate that he seems to be comfortable in the area of the park where he has been hunting, and we don't want to do anything to encourage him to leave this site."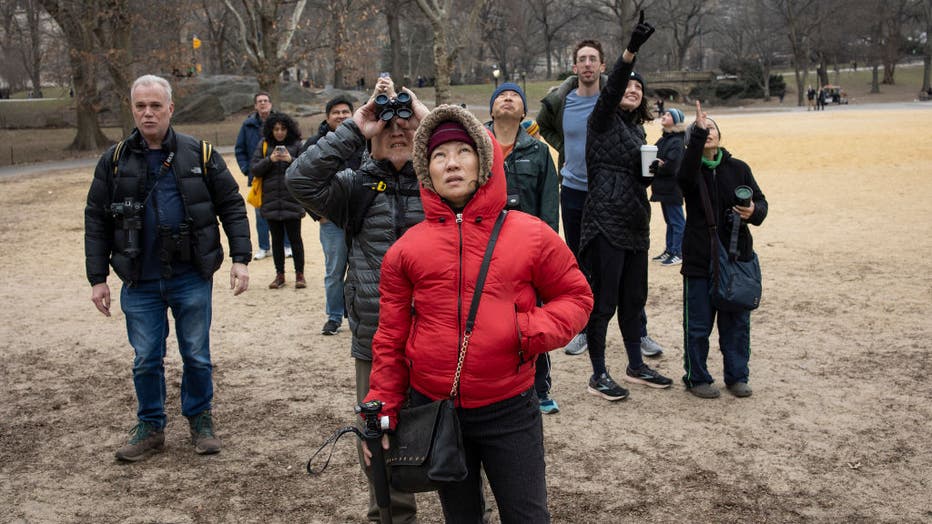 Birders watch Flaco, a Eurasian eagle owl that escaped from the Central Park Zoo, as it continues to live free in Central Park, on Feb. 12, 2023, in Central Park, New York City, New York. (Photo by Andrew Lichtenstein/Corbis via Getty Images)
Eurasian eagle owls are found throughout much of Europe and Asia and in parts of northern Africa, according to the Peregrine Fund, a nonprofit that conserves threatened and endangered birds of prey. They live in a variety of wooded habitats and do well if there are available nesting spots and adequate prey — even in city parks, the nonprofit adds.
Their large feet and strong flight make them effective hunters and are mostly active at night, resting on a safe perch during the day, the Peregrine Fund says. 
In its statement, the Central Park Zoo added that Flaco still faces "potential challenges in this environment" and would continue to monitor the owl, "though not as intensely, and look to opportunistically recover him when the situation is right."
The vandalization of the owl's exhibit remains under investigation by the New York Police Department. 
This story was reported from Cincinnati.