Firefighters rescue residents from apartment fire near Montgomery Mall
BETHESDA, Md. - Several families will have to find another place to stay Friday night after a two-alarm fire broke out in an apartment building near Montgomery Mall. 
Montgomery County Fire and Rescue said they received a call around 4:20 p.m. about a fire on the second floor of an apartment building in the 10300 block of Westlake Drive.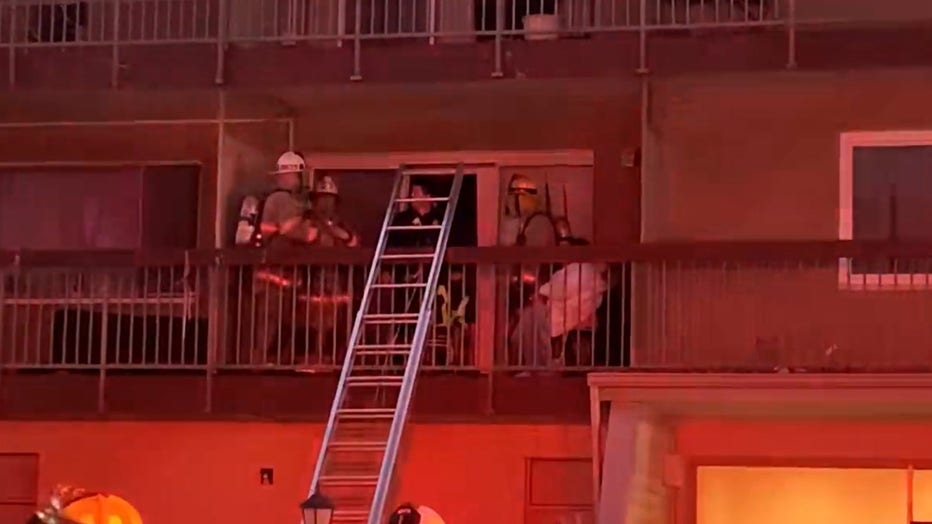 As thick smoke filled the air, officials said firefighters had to rescue several people from their units with ladders, while others evacuated through stairwells. A resident had to be taken to a local hospital due to the flames, but all of the injuries sustained in the fire are believed to be non-life-threatening. 
Montgomery County Fire and Rescue's spokesperson Pete Piringer reported that one firefighter was hurt during the rescue. Piringer said that the building does not have sprinklers or standpipes.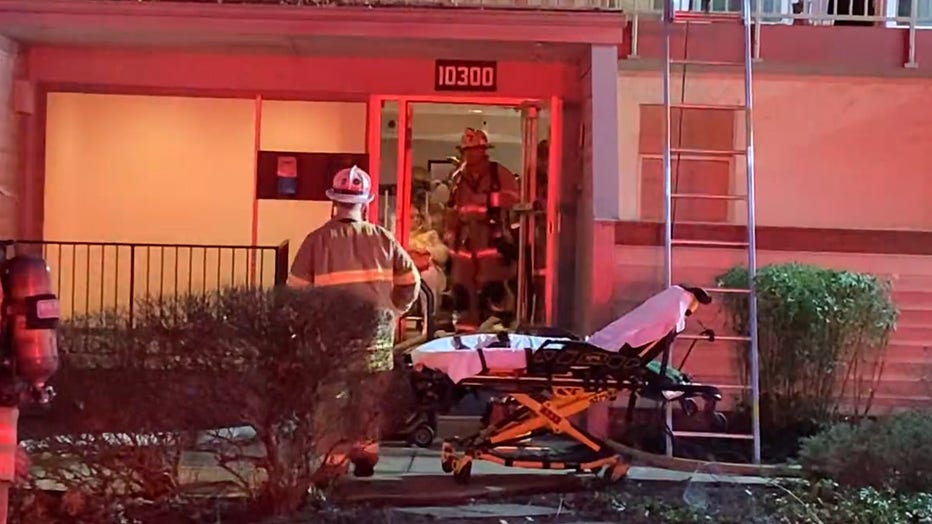 Montgomery County police said entrances to Montgomery Mall were blocked due to the response to the fire. The flames were officially out by 5:45 p.m., according to Piringer.