Fire caused by burning incense displaces nearly a dozen people in Gaithersburg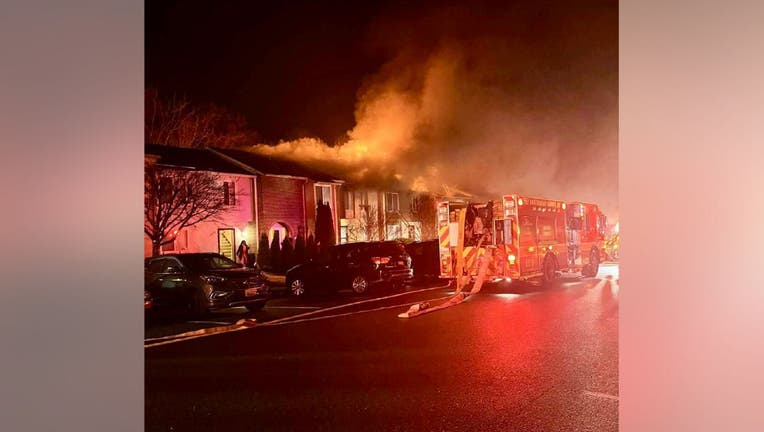 article
MONTGOMERY COUNTY, Md. (FOX 5 DC) - Nearly a dozen people have been displaced after burning incense caused a fire at a townhome community in Gaithersburg on Thursday night.
Montgomery County Fire and Rescue Services says the dispatch came in around 9:30 p.m. for a fire at a townhome in Montgomery Village in the 19600 block of Club Lake Road. The fire extended to the attic and the roof, but all occupants were able to make it out.
READ MORE: Gaithersburg Giant customer attacked in possible hate crime
Officials say the fire originated in a second-floor bedroom due to unattended incense burning which ignited curtains.
Smoke alarms alerted the occupant of the home who was sleeping. Occupants attempted to fight the fire to no avail.
In total, 11 people have been displaced from three townhomes and the fire caused around $380,000 in damages.