Wise High School teacher 'inadvertently' sent sexually explicit photos to students
UPPER MARLBORO, Md. - A teacher at a Prince George's County high school mistakenly sent out sexually explicit photos to the student-body, according to school officials.
Families of students at Dr. Henry A. Wise Jr. High School in Upper Marlboro were informed of the news on Friday in a letter sent home by Principal Taryn Washington.
The letter indicates that the photo were "inadvertently" sent out in an email to all students at the school, and immediate action was taken by the administration to retract the message.
Despite the retraction, the letter said that "many individuals saw the photos and have since shared them with others."
In response, Principal Washington is asking the students and the community to stop sharing the photos.
The letter goes on to write that "appropriate steps have been taken regarding the employee," but it did not indicate what those steps were.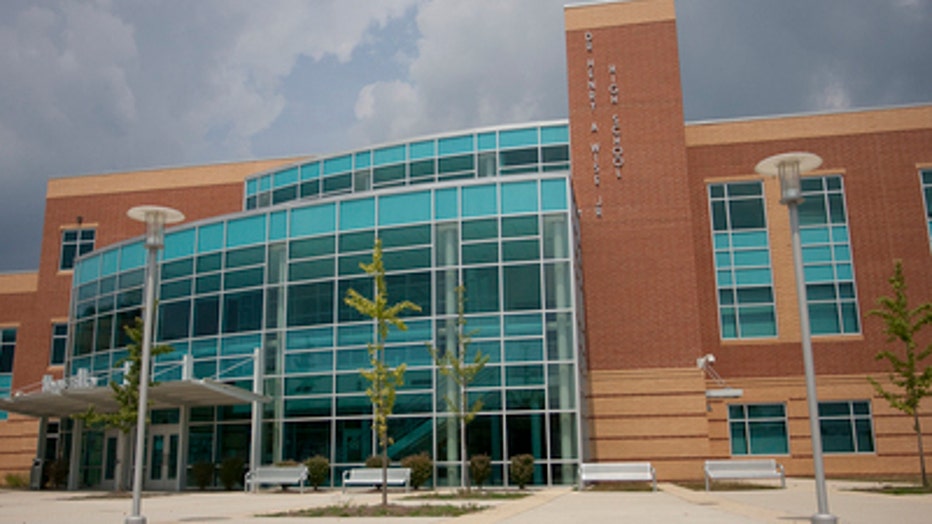 Principal Washington said the school is making mental health clinicians and professional school counselors available to students who need support in response to the incident.
The letter did not provide details about the employee who sent out the photos, or what may have caused the mistake. It also did not indicate when the photos were sent out to students.
You can read the full letter sent to families below:
Dear Families, I am writing to inform you about an incident at Dr. Henry A. Wise, Jr. High School today. A Wise employee inadvertently emailed a message that included sexually explicit photos to all students. Immediate action was taken by school administrators to retract the correspondence; however, many individuals saw the photos and have since shared them with others. I am asking that all students, as responsible online citizens, not share the photos by email, social media outlets or other avenues. Our Mental Health Clinician and Professional School Counselors are available to provide direct support as needed to any student. Appropriate steps have been taken regarding the employee. We sincerely regret this incident. If you have any questions or concerns, please contact 301-780-2100 or tary.washington@pgcps.org. Thank you for your continued support. 
Sincerely,
Taryn Washington
Principal
Dr. Henry A. Wise, Jr. High School
The Prince George's County Police Department does not plan to file charges and is no longer investigating the matter. A spokesperson for the department told FOX 5 that they will not pursue any action. The issue will be handled internally by PGCPS.