Doordash partners with DC to provide dash cams for rideshare and delivery drivers
WASHINGTON - Carjackings are up over 100% in the nation's capital compared to this time last year. 
On Wednesday, Mayor Muriel Bowser announced a new strategy to tackle the problem as Doordash presented her with a $500,000 check to provide dash cams for D.C. residents who work as delivery and rideshare drivers.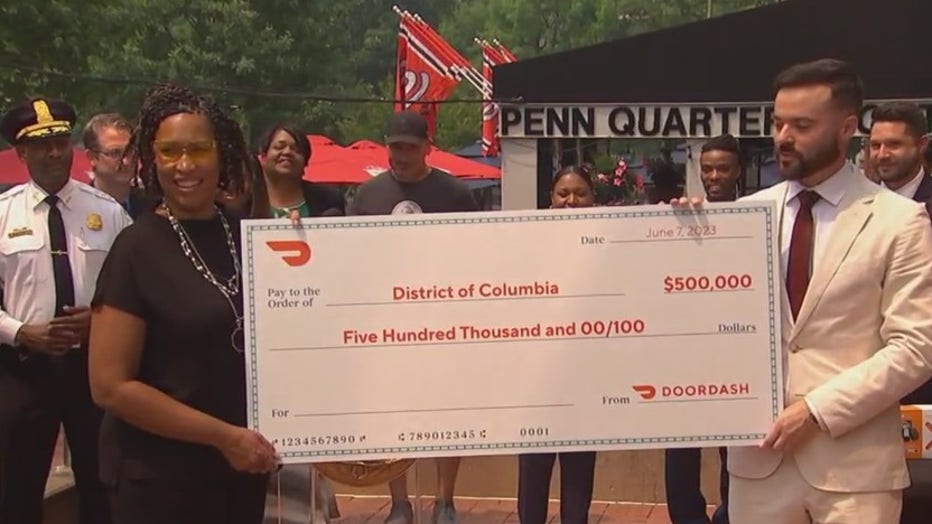 The program is similar to the private security camera incentive program that gives the Metropolitan Police Department access to security camera footage on homes and businesses that agree to participate.
"Residents who take advantage of our program and certainly the expectation with ringers is they want to participate and help the public safety. And that's what we find more of than not that it's not a process of, it doesn't really need to be a legal process because generally when we ask for tips or help from the public, they come in," said Lindsey Appiah, the deputy mayor for public safety and justice. 
If someone takes your car – which is more likely this year than last with over 3,000 carjackings in the district so far – some dash cams have views inside the vehicle. Both views could provide valuable information to investigators and MPD.
Caitlin is an Uber Eats driver in D.C. She was carjacked at gunpoint in December. The thieves racked up $12,000 in damage. She captured some of the incident on her personal dash cam.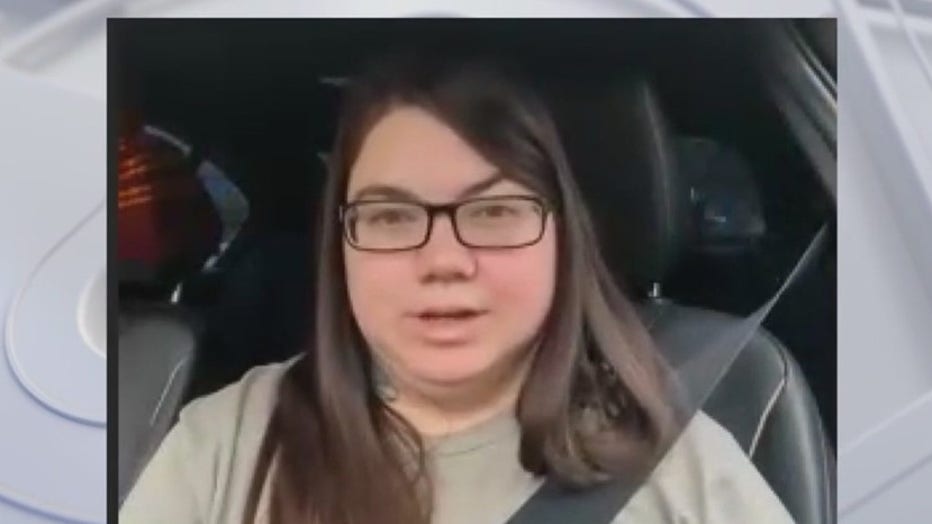 Caitlin, Uber Eats driver in D.C.
Caitlin thinks Bowser's program is a good start — particularly if criminals are aware there will be more cameras on the street.
"I think that it's really important because it can greatly reduce the amount of time that the cops spend finding anything and. I feel like maybe they'll be less likely to target those drivers if they know that everybody has cameras," she told FOX 5. 
Caitlin also suggested having cameras that view inside and outside the car. A Doordash representative showed FOX 5 a model Wednesday that appears to only look outside the vehicle. We've followed up with the mayor's office to see whether these cameras will have the inside/outside capability but have not yet heard back.
Mayor Bowser did clarify that the driver will be the primary point person with access to all the footage that gets collected. FOX 5 asked her how long people would be required to keep that footage and who else would have access to it, including private companies, and she said they would be providing more details about their expectations for the camera holder going forward.