Dog rescued from construction hole in Silver Spring backyard
SILVER SPRING, Md. - A family dog was rescued Monday after falling into a deep hole in the backyard of a home in Silver Spring.
Montgomery County Fire and Rescue Services spokesperson Pete Piringer said the 13-year-old dog named Sammy fell into an approximately eight feet deep, two feet wide deck footer hole that was part of a construction project behind a home in the 700 block of Kersey Road.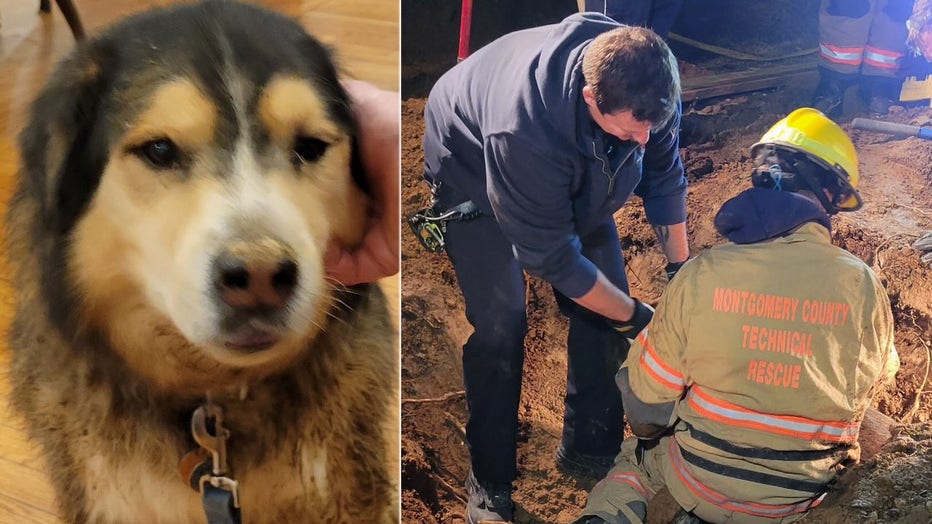 Rescue crews and the Technical Rescue Team worked for about 25 minutes to free Sammy who was trapped for about an hour before they arrived.
Piringer says Sammy was unharmed and is home with family.