DC representative urges National Zoo to rethink policy requiring reserved visitor passes
WASHINGTON - A D.C. representative is urging the National Zoo in Northwest D.C. to rethink its policy of requiring visitors to reserve passes ahead of time.
Congresswoman Eleanor Holmes Norton sent a letter on Monday to the Smithsonian's National Zoo and Conservation Biology Institute Director asking that the police be changed to allow people to enter the zoo without reserving a pass ahead of time.
In the letter, Norton wrote that requiring reserved passes limits who can enter the zoo, and differs from the standard Smithsonian entry policy.
"The National Zoo, which is in a residential neighborhood, is popular with both tourists and District of Columbia residents, and both should have easy access to the National Zoo," Norton wrote in the letter. "I am concerned that the entry pass requirement may be limiting access or deterring visits to the National Zoo, especially for people who cannot get online, whether because they do not have a computer or smartphone or are unable to use such devices, for people who want to spontaneously visit and for people who have been led to believe by the website that entry passes are available only online."
Norton writes that she hopes the zoo will evaluate whether the passes are necessary. She adds that if the passes are deemed necessary, the zoo should set passes aside for visitors who cannot or did not get online passes.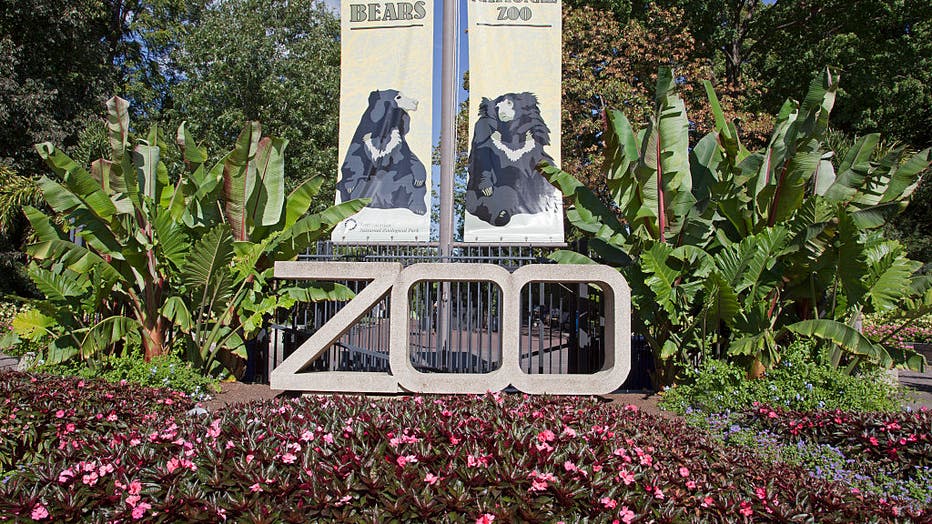 UNITED STATES - SEPTEMBER 10: Front entrance, Smithsonian National Zoological Park, Connecticut Ave., NW, Washington, D.C. (Photo by Carol M. Highsmith/Buyenlarge/Getty Images)
Norton's letter requests a written response from Smithsonian officials by January 20.