DC Police seize loaded high capacity drum magazine similar to one used in Dayton shooting
WASHINGTON (FOX 5 DC) - Two days before the mass shooting in Dayton, Ohio, that claimed nine lives, DC Police seized an assault weapon and a high capacity drum magazine loaded with 77 rounds.
The discovery was made inside an apartment at 3031 30th Street in Southeast as police executed a search warrant.
According to a court affidavit filed in the case, police found an AR-15 rifle with an obliterated serial number along with three other firearms, ammunition and drugs.
The affidavit also says four children were inside the home with three adults when police began the search.
Two women were arrested along with Melvin Lasane, a man with a felony gun conviction in Prince George's County.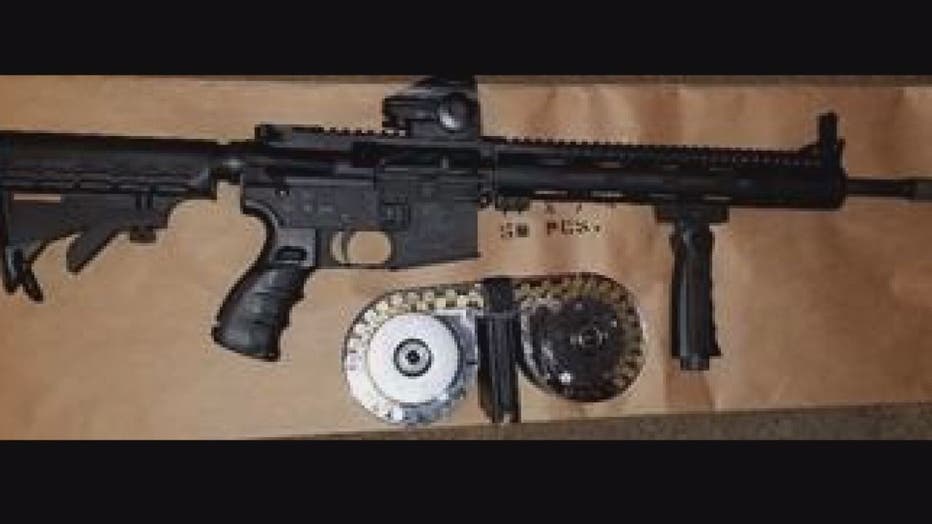 "It's very unsettling for a number of reasons," said DC Police Assistant Chief Robert Contee. "It's very unsettling because I think about the number of innocent lives that could have been impacted had that weapon been used out here on our streets. The other unsettling part of that weapon could have been used on one of my police officers and that is very concerning to the MPD, unfortunately, we are finding these weapons more and more common on our streets".
Every week, DC Police release information on the number of illegal firearms they have seized in the city and in the last several months the department has reported finding at least one assault rifle.
Contee says the department has also noticed an uptick in the number of rounds fired from rifles with high capacity magazines. 
"Absolutely, we are seeing more rifle fire in homicide scenes and scenes where they are not homicides people are unfortunately shot or scenes where we don't have a victim but we recover those types of rounds — again very unsettling for this to happen in our communities," he said.
One member of the Gun Recovery Unit — who has been on the job for 20 years — told Contee he is seeing more illegal firearms in the city than ever before
"So far this year, the Metropolitan Police Department has already recovered more than 150 weapons over the same time last year," said Contee.
 
High capacity magazines are banned in the city, as are assault weapons. 
Police say the illegal firearms continue to come into the District from Virginia and Maryland.