DC College Preparatory school community mourning after teen's murder at bus stop
WASHINGTON (FOX 5 DC) - A D.C. charter school community is among the many mourning after a stabbing left one high school student dead and another in custody.
The student killed has been identified as 15-year-old Kemon Payne of Southeast D.C. – a 9th grader at KIPP DC College Preparatory High School.
"He was a wonderful student, a tremendous person," wrote Principal Stephanie Young in a Thursday statement, "He was a vibrant part of our school and he will be deeply missed." 
Young also said Payne has been a member of the KIPP community since he was enrolled in their early childhood program. The entire KIPP community is hurting.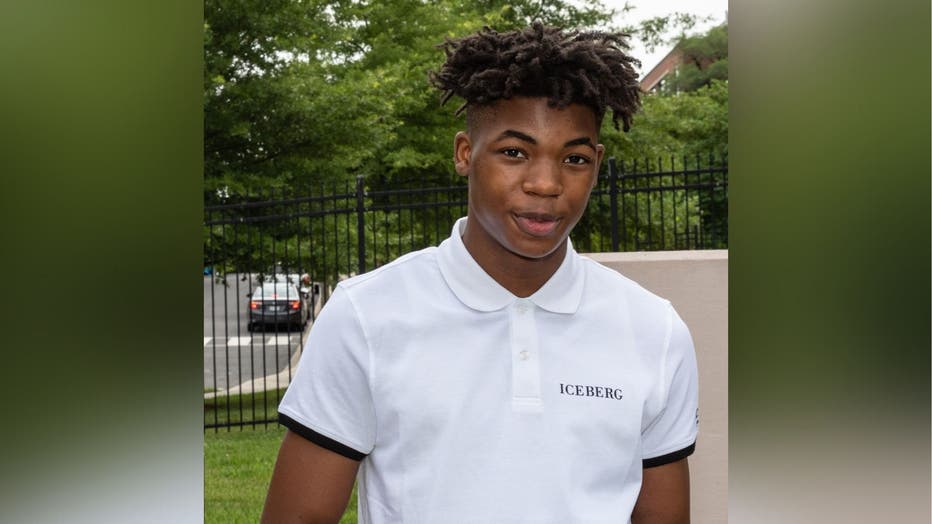 Kemon Payne has been identified as the victim in a stabbing outside a Northeast D.C. school.
The suspect, identified as a 16-year-old student from Southwest D.C., was arrested and charged as a juvenile with second-degree murder while armed. He appeared in family court on Thursday. 
The fatal stabbing happened just steps away from KIPP DC Preparatory College on the 1400 block of Brentwood Parkway Northeast, right after school let out around 3 p.m. Wednesday afternoon. 
Police say there was an altercation and when they arrived the boy was "unconscious" and "not breathing."
Download the FOX 5 DC News App for Local Breaking News and Weather
A source with D.C. Fire told FOX 5's Lindsay Watts it was a chaotic scene when paramedics responded. He says students and administrators were frantic and that the 15-year-old was in bad shape after being stabbed in the chest. Paramedics performed CPR, but the student did not survive. 
A trusted law enforcement source tells FOX 5's Stephanie Ramirez, there was some type of ongoing dispute between the two teens that several students had knowledge of, and may have even been a part of. 
He was a great kid – quiet – respectful … that's how Payne's boxing coach described the 15-year-old victim over the phone. He declined to interview until more information is shared, but Tyrone Russ told FOX 5 he and Payne bonded very quickly once he began working with the teen in 2018. 
Russ shared photos from what was described as Payne's first official boxing competition in April. Russ said the 15-year-old dominated his opponent. He's concerned for the young athletes at their Hillcrest Heights gym who also knew Payne. 
MORE FROM FOX 5: DC police release body cam footage after viral video showed officer punching man during arrest
Videos of the 15-year-old's boxing competition could be seen posted to the Instagram page of the boy's mother. She cheers him on in several different posts, commenting on how proud she is. The victim's mother posted to Instagram on Thursday: "I am not okay." 
FOX 5 spoke to a D.C. mom, Sade Wright, who helps ensure families and friends of victims get mental health counseling after crimes involving children through the Wright Family Foundation. Wright says she also has a connection to the school.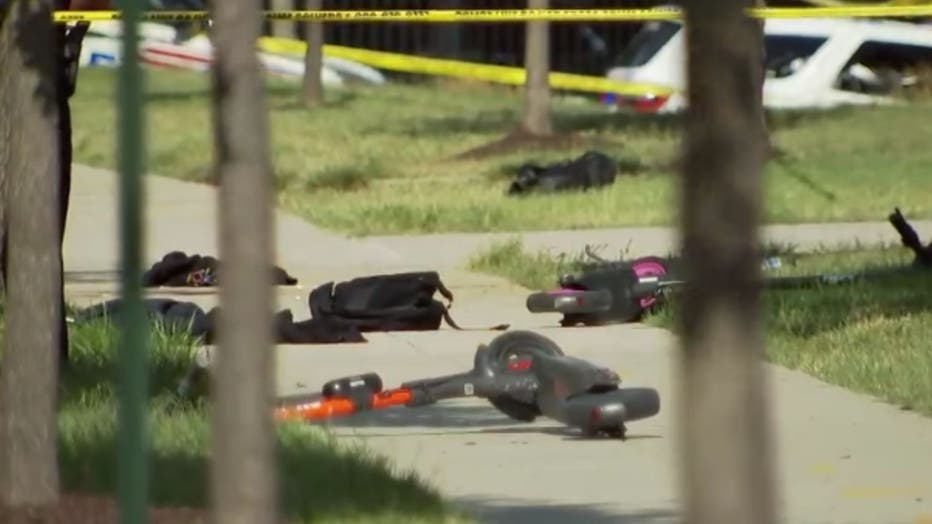 "My children went to KIPP. KIPP is very good academically especially when it comes to you graduating from their facility. They give you scholarships and all that, so this is very shocking," Wright said. "I'm pretty sure that this 15-year-old leaving out this building did not think that that was going to be his last time you know leaving school."
"It's like sending kids home from a war zone when you send them to school without addressing the trauma that they experienced," said "Community Shoulders" founder Jay Brown, who told FOX 5 he had written to city officials last month suggesting they include intervention specialists along routes as students return to class.
Brown suggested this as a means to help de-escalate any potential violence, especially in areas where kids from different neighborhoods, that may be fighting, are joining together. He also noted how many of the District's children are still reeling from the pandemic in addition to potential violence or loss suffered at home. 
MORE FROM FOX 5: Alexandria firefighter's controversial gesture under investigation
"We should have, as a community, been more invested in trying to help these young people process and developing coping skills about what's going on in their homes, what's going on in their hearts, what's going on in their mind, so when they get to school they wouldn't explode," Brown added. 
D.C. Police Chief Robert Contee was also at the scene Wednesday afternoon. He says an off-duty D.C. police officer was providing security inside the school and that the officer called for backup when he saw the group of students gathered. He calls this a senseless act.
"Our deepest condolences to both families involved in the situation because whether you are the perpetrator of the crime or the deceased person in this case it's sad. Because this is something that did not have to happen," Contee said. 
"KIPP DC College Preparatory classes will be cancelled today, August 19. However, counselors will be virtually available to help students process this heartbreaking news. There will also be additional mental health support, police presence, and private security, at school in the coming days," read a schools statement.