DC employee attacked at youth group home in Laurel
WASHINGTON - A D.C. Department of Youth Rehabilitation Services worker is recovering Tuesday after he says he was attacked last night by several young people at the group home where he works. 
So far, there's been no disciplinary action. 
The 27-year-old Youth Development Representative is home, resting after his family says he survived an ambush. 
He and his family want to remain anonymous in fear of retaliation. The youth who stay at this particular group home are accused or convicted of crimes, including carjackings. 
The victim says four people attacked him — all between the ages of 16 years old and 21 years old – on Monday at the DYRS New Beginnings Youth Development Center in Laurel, Maryland.
He says the attack took place at work after he used the restroom. One of the young attackers said something, the victim asked what was said and that's when they allegedly jumped him.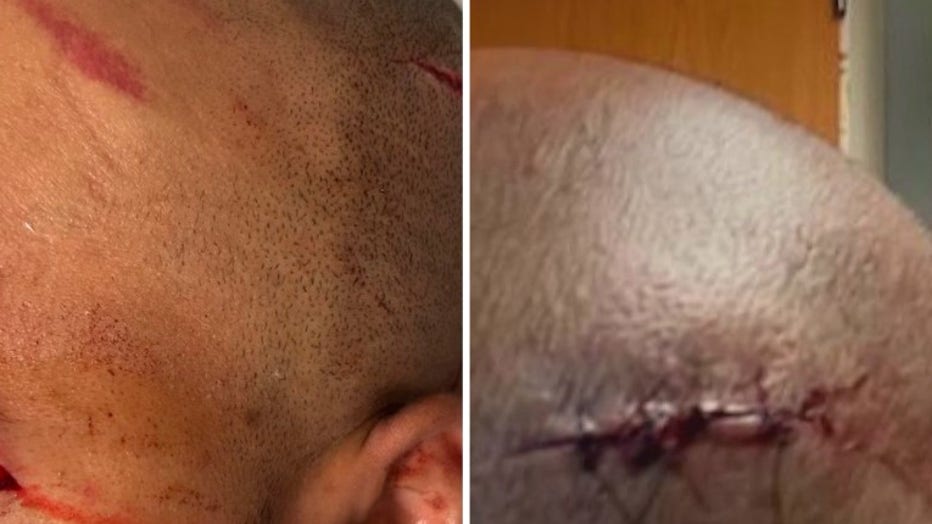 He now has seven stitches on his eye and five stitches on his head. 
A DYRS report states he was treated at the group home and sought additional care at a local hospital. 
The victim's grandmother said he had been having problems with that particular group of kids at New Beginnings for a while. 
"He says they practically run the place," the victim's grandmother said. 
The victim also mentioned having to work long hours because others frequently call out. 

In a statement, DYRS said they take the safety and wellbeing of staff very seriously. 
"We are reviewing protocols and working to prevent further incidents in our facilities, ensuring the long-term safety of our staff and residents," the statement reads. 
D.C. police have been notified and are investigating the incident.