Cops seize ghost gun, hundreds of fentanyl pills after complaint at Glenmont Shopping Center
MONTGOMERY COUNTY, Md. - A ghost gun, hundreds of fentanyl-laced pills, and a wad of cash were seized this week from a Silver Spring man who was allegedly trespassing near the Glenmont Shopping Center. 
Officers from the Montgomery County Police Department were patrolling the shopping center on Tuesday evening after receiving community complaints from business owners and residents who are upset over the alcohol, drugs and disorderly conduct in the area.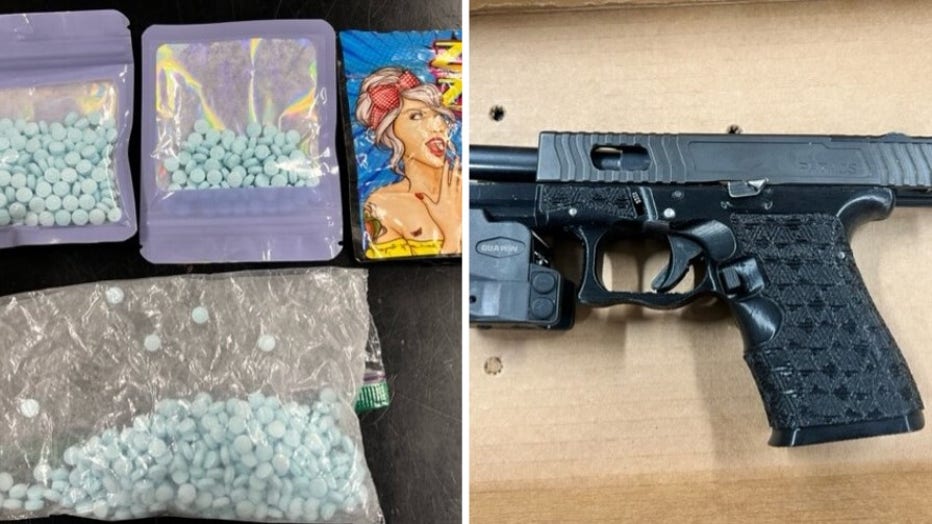 Photo Credit: Montgomery County Police Department
Around 4:50 p.m. police said they noticed 20-year-old Alan Garcia and a young lady in a stairwell in the back of 12331 Georgia Ave. The stairwell, according to police, is located in an area of the shopping center that is marked with posted "No Trespassing" signs. 
When officers approached Garcia and the girl, they noticed drug paraphernalia on them.
Garcia tried to run, police said, but he was caught up quickly, and placed under arrest. 
When the officers searched Garcia, that's when they found the drugs, the money, and a 9mm privately made firearm. Police said the firearm had an illegal device that made it fully automatic, and capable of firing multiple bullets in rapid succession with a single pull of the trigger.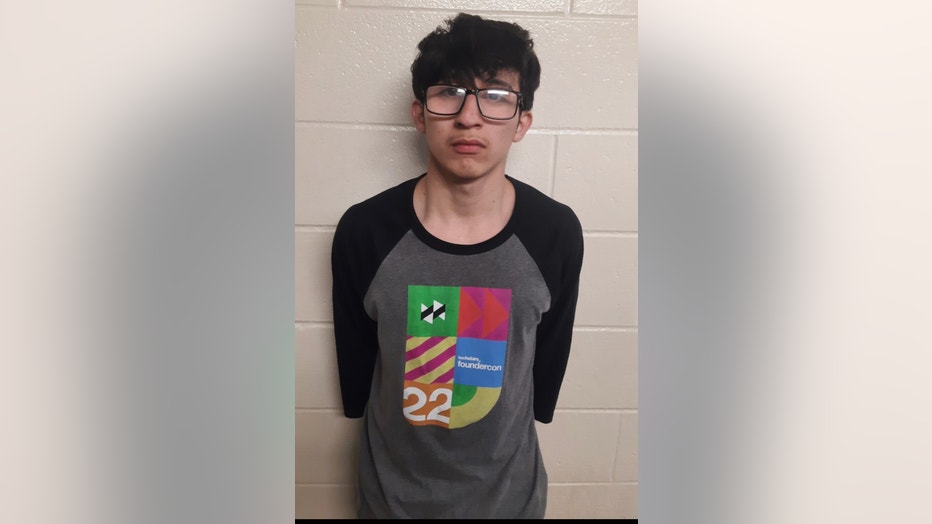 Alan Garcia, 20, of Silver Spring
The girl who was arrested was transported to the Montgomery County Police 4th District Station, where she was charged with possession of drug paraphernalia and trespassing. The Department of Juvenile Services was notified of the arrest, and she was then released to her parent.
Garcia was transported to the Montgomery County Central Processing Unit, where he has been charged with illegal possession of firearm, possession of firearm in the commission of a felony, possession with the intent to distribute drugs, resisting arrest and trespassing. He is being held without bond.