'Churray for Churros!': Ben & Jerry's unveils cinnamon ice cream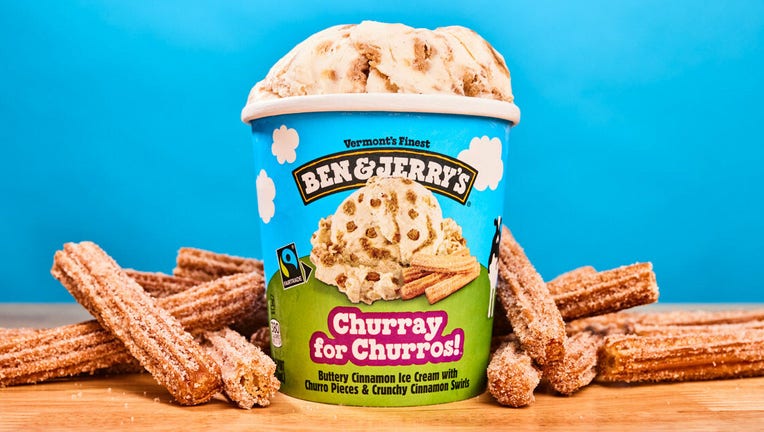 article
BURLINGTON, Vt. - Cinnamon cravers will fall in love with Ben & Jerry's newest ice cream: Churray for Churros!
The Vermont-based company announced its latest flavor Wednesday, saying it celebrates the best ingredients that make up a churro with "crunchy buttery texture, cinnamon, and sugar."
"The result is a perfect translation from the hot, fried cinnamon sprinkled baked good experience into a decadent ice cream," a news release said. 
RELATED: IHOP to bring back free short stacks for National Pancake Day
"It was years in the making and we're excited to finally have churro in the lineup," Flavor Guru Natalia Butler added.
The ice cream will be available in the United States for a suggested retail price of $5.99 to $6.49.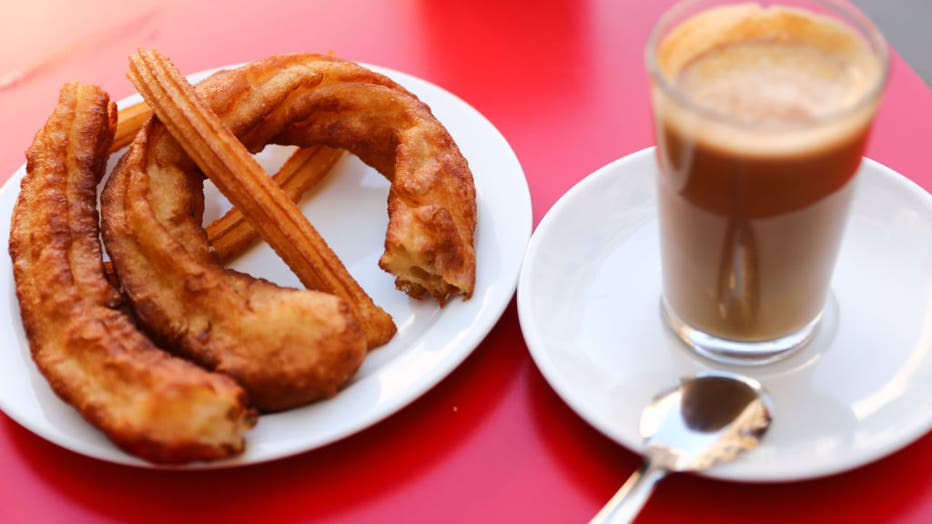 Churros and coffee with a milk are seen on a cafe table in this illustration photo taken in Madrid, Spain on July 1, 2022. (Photo by Jakub Porzycki/NurPhoto via Getty Images)
According to FOX News, history is divided on how exactly churros came to exist. Some say they were the invention of nomadic Spanish shepherds. 
Living high in the mountains with no access to bakeries, the Spanish shepherds supposedly created churros, which were easy for them to cook in frying pans over the fire. Lending credibility to this version of history is the fact that there exists a breed of sheep called the "Navajo-Churro", which are descended from the "Churra" sheep of the Iberian Peninsula; the horns of these sheep look similar to the fried pastry.
RELATED: Heinz wants to catch up with man who survived a month at sea with nothing but ketchup, seasonings
Another story says that Portuguese sailors discovered a similar food in Northern China called "You Tiao" and they brought it back with them. The Spanish learned of the new culinary treat from their neighbors, and put their own spin on it by passing the dough through a star-shaped tip which gives the churro its signature ridges.
This story was reported from Los Angeles.