Burglars take tablets and liquor from wine bar on H Street: police
WASHINGTON - A popular wine bar on H Street was burglarized over the weekend, and now police need help searching for the thieves.
The crime, which was captured on surveillance video, happened on Friday, Aug. 11.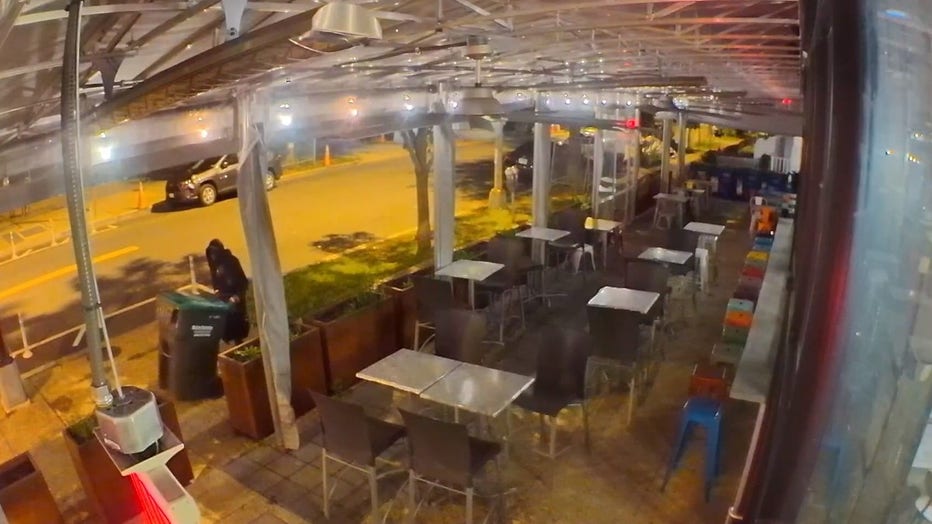 Around 5 a.m. that morning, a man can be seen on camera walking up to The Pursuit Wine Bar and Kitchen with what appears to be a trash can. 
According to police, the man seen in the video and another suspect broke the glass on the front door in order to enter the bar. Once inside, the burglar grabbed five bottles of liquor and five toast server tablets. Police aren't positive how much the liquor bottles are worth, but the tablets combined cost $2,000. 
It's the fifth time this year the location has been burglarized, according to owner Adam Kelinsky. 
"We are exhausted. I think every business is," Kelinsky told FOX 5. "Everyday, I'm waking up to an announcement on our community WhatsApp post where someone has broken into one of our sister businesses, friends along the street or someone supporting a business has been attacked. It's terrifying." 
Detectives have released the surveillance video from that night in hopes someone can help them identify the suspects. 
Check out the footage below: