Bowie High School lockdown lifted; teenage suspect in custody
BETHESDA - A teenage suspect was taken into custody Wednesday after an hours-long lockdown at Bowie High School.
Bowie police said they received a call from the Bowie Library Wednesday afternoon after someone was spotted carrying a long gun in the area. Another report came from Bowie High School, which shares a parking lot with the library.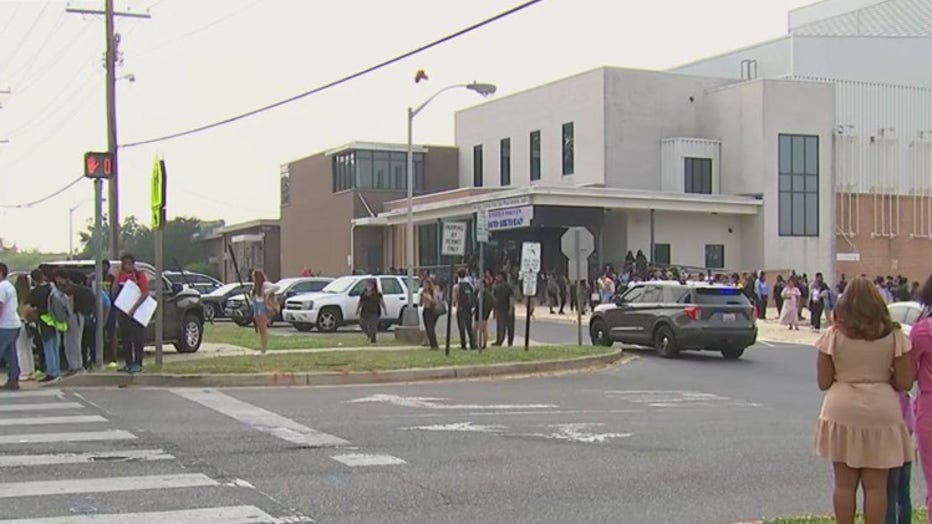 Initially, there were concerns the suspect had possibly hidden inside the school. Students sheltered in place for several hours, the school said in a letter sent home to families.
Police at the time requested anyone picking up students to stay clear of the school "for your safety, the safety of those inside, and the police officers outside of the school."  
The suspect was eventually found nearby the school, and police said he was not armed when he was arrested. The weapon was later recovered and determined to be an airsoft gun that resembles a long gun.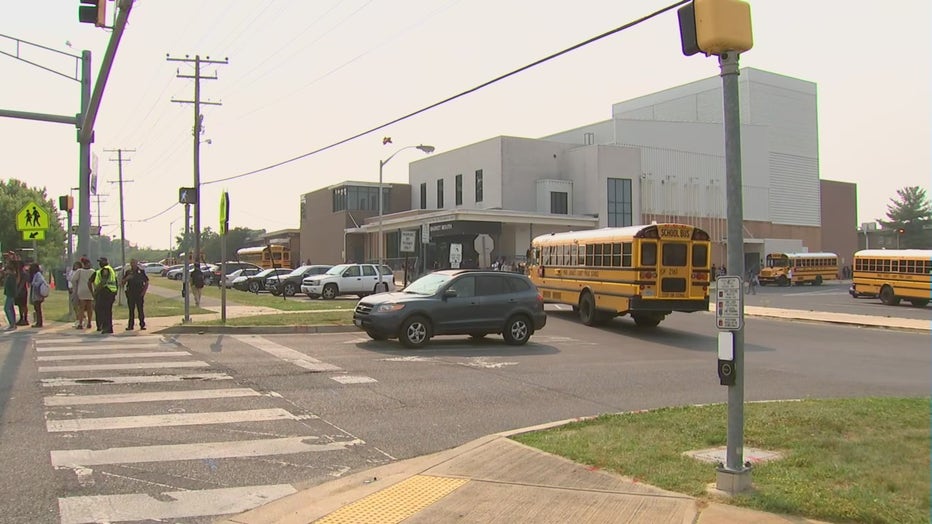 This is a developing story. Stay with FOX 5 for updates.