Blind voters allege discrimination at Maryland polls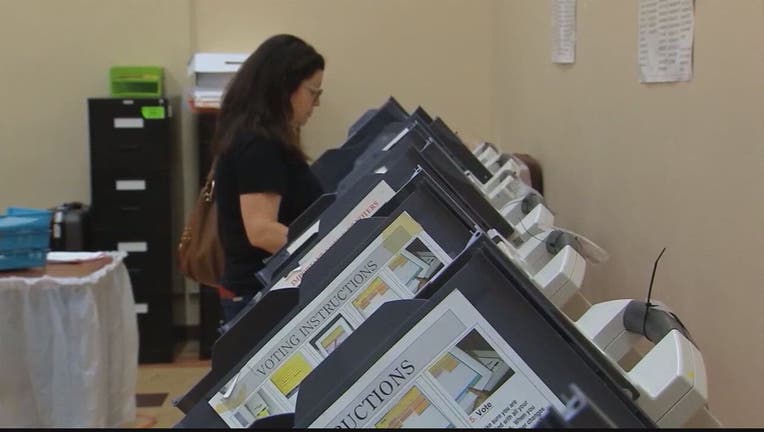 article
BALTIMORE (FOX 5 DC) - A group of blind voters believes the state of Maryland is discriminating against them at the ballot box, according to a recently filed lawsuit.
"Maryland has implemented a separate and unequal system for blind voters," said Chris Danielsen, director of public relations for the National Federation of the Blind, which along with the group's Maryland branch and three registered Maryland voters, filed the lawsuit against the Maryland State Board of Elections last Thursday.
The problem began in 2016, when the state rolled out two options for voters – a paper ballot, which is by far the most common method of voting, as well as voting machines that are accessible to blind voters. The machines electronically mark ballots before printing them out, but those printed ballots are a different size and shape from the more commonly used default option.
"That means that the secrecy of our ballot is compromised," explained Danielsen, who added that they're rarely used and easy to spot, making it relatively easy to know who a blind Marylander voted for.
The state does try to prevent that by requiring multiple voters to use the machines, but Danielsen said that rarely happens in practice. It's why the group filed suit, in an effort to make the machines currently used by the blind community the default voting option for everyone.
"The National Federation of the Blind is advocating simply for fair treatment at the polls where our ballots are completely secret and we can cast them completely independently just like all voters," Danielsen said.
Reached for comment, a representative of the Maryland State Board of Elections referred Fox 5 to the state Office of the Attorney General. A spokesperson for that office said they're reviewing the case and considering their options.