Beached whale in Ocean City dies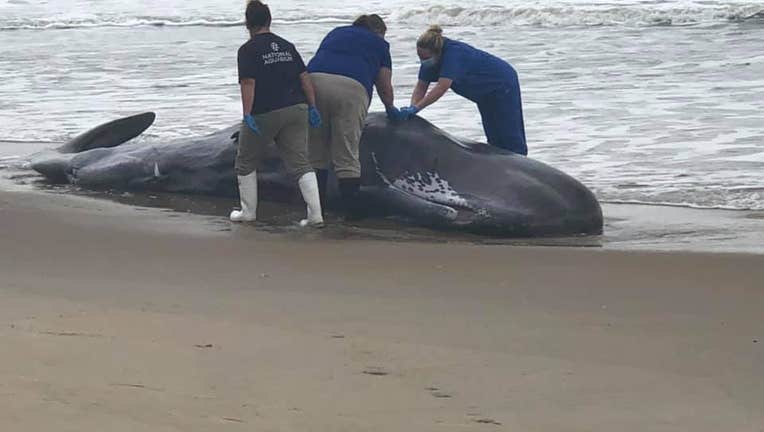 OCEAN CITY, Md. - UPDATE (1:30 P.M.): Ocean City Today reports that the beached whale in Ocean City is dead, citing a National Aquarium veterinarian on the scene. Officials are discussing the best way to remove the remains. 
"As you can imagine, this has been a challenging day for not only Aquarium responders and partners, but all those on the beach throughout the morning," the Aquarium says in a statement. "We thank everyone for their support and concern."
ORIGINAL STORY: Beach bums in Ocean City met a surprise guest Sunday morning: a beached whale that washed ashore.
Morgan Pilz of Ocean City Today reports that beach-goers discovered the whale around 6:30 a.m. on the beach of High Point North on 114th Street. 
The whale is still alive, according to the report. Baltimore Aquarium's Marine Mammal Rescue Program is on the way to assist. Beachgoers are advised to leave the whale alone.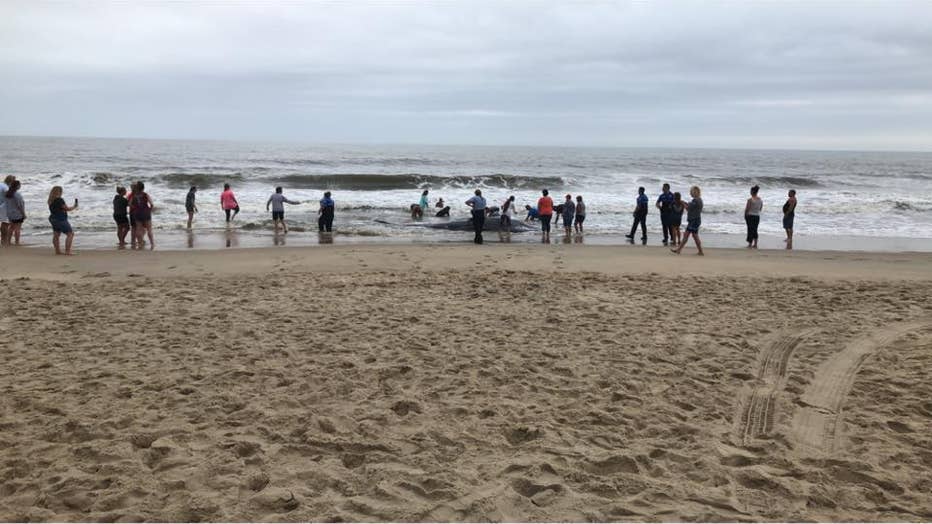 Beachgoers checking out the whale in Ocean City. (Ocean City Today / Morgan Pilz.)
The National Aquarium believe the whale is a juvenile sperm whale.
"It appears to be extremely underweight," the aquarium said in a statement. "We are working with Ocean City Police and the Town of Ocean City to manage the scene and determine the proper path forward for this animal.  We ask that any members of the public on the beach give the whale space and allow for our experts to further assess the animal's condition."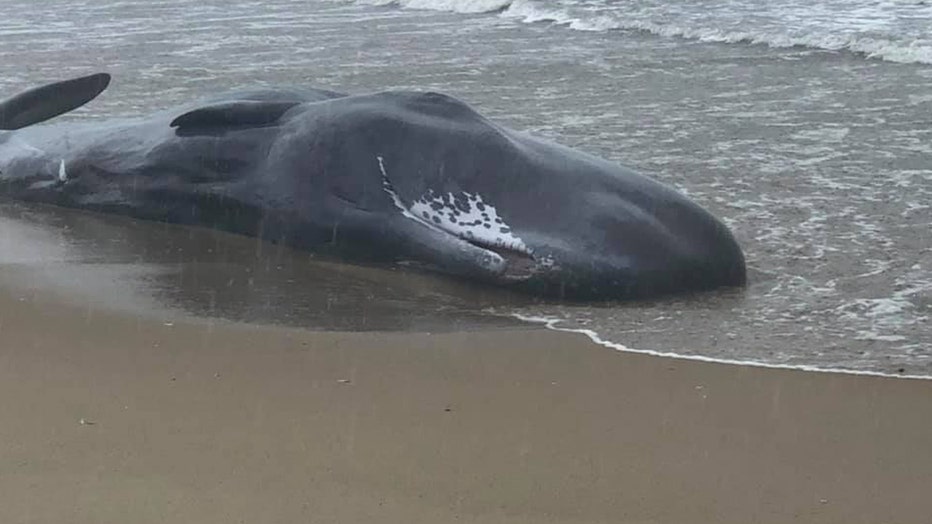 A beached whale that washed ashore Sunday morning in Ocean City is dead. (Ocean City Today / Morgan Pilz)