Aurora Market in Northwest DC 'defends' against repeat harassment
WASHINGTON - Aurora Market's owner is trying to protect his business while still promoting community.
 
The bright pink and purple mural on the outside of Aurora Market in Northwest D.C.'s Parkview neighborhood is the first thing that catches your eye.

But when you get a little closer, the neighborhood shop selling everything from organic produce to local art, coffee, and medicine has another message.

"You feel like you are out on your own, and you are placed in a position where you file the reports and let the police and legal system do their job but then now you are in the position where you could be having to defend this place yourself," said Pablo Ortiz, owner of Aurora Market.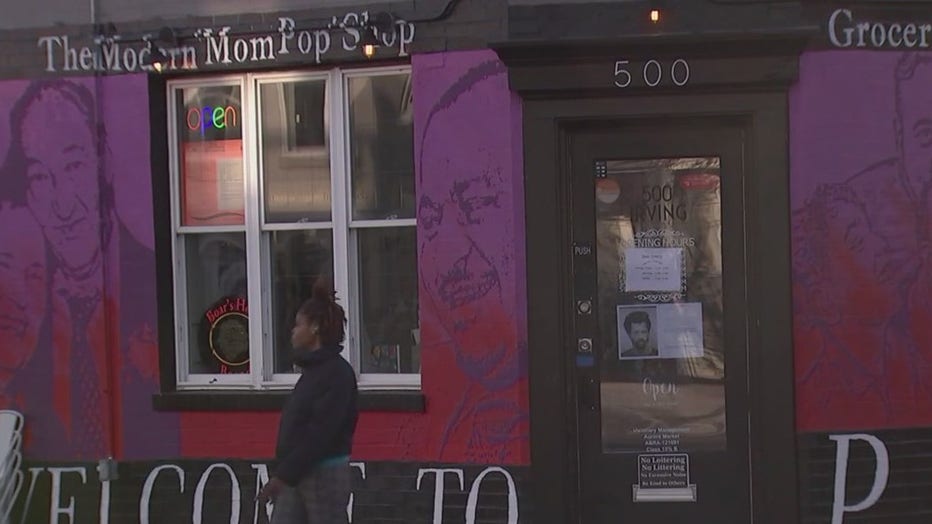 Ortiz and his wife Rahel felt they had to post their protective order against Christian Davis on the market door and window, warning customers and informing the community that he has harassed them on several occasions over the last year

The first time was in April, Ortiz says they had closed the store for a day off for the first time since they opened in January.

"We had shelves tossed over, a lot of items were stolen, you name it, it happened," Ortiz explained.
READ MORE: Adams Morgan businesses, residents share frustration over rise in vandalism, robberies

Ortiz says it was $30,000 in damage. Then they had an assault in August, which prompted the protective order. And this week they say he showed up twice, violating the order before coming on Feb. 5th and trying to rob and attack the employee behind the counter.

"When things like this happen it's just disheartening, and it hurts the motivation to continue doing what we are doing despite all the support and true support that we get," Ortiz said.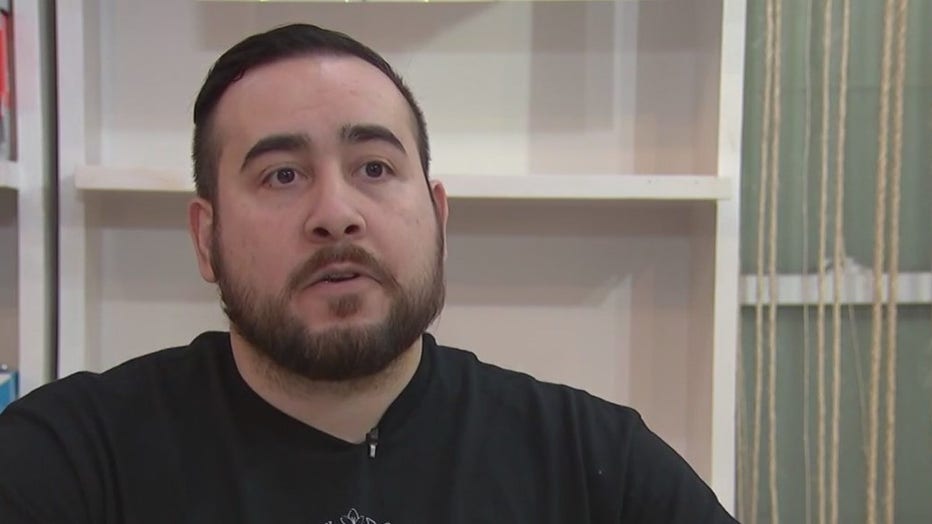 The store is a local staple after just over a year in business.

"This is a for real place, you know? It's not a bulletproof carry-out. It's a community center and a market, and we love it," said Chris Chambers, one of the shop's regular customers
RELATED: Crime concerns in DC prompt restaurant departures

Ortiz stocks his shelves based on customer recommendations so he knows people who are in D.C. have a taste or feel of home. There's a comedy and music venue downstairs and the employees are more like family.

"Pablo and his wife have been a huge part of my village in just a short amount of time, not only offering me a job, but mentorship," said Josh Hughes, a Howard University student who has worked there for five months.

Ortiz says he reached out to his Ward 1 Councilmember Brianne Nadeau several times in the last year about the attacks and general services but says he didn't hear back until this week when he complained on social media.

A spokesperson for Nadeau told FOX 5 in a statement:

"The Councilmember and our office staff have been in touch with Mr. Ortiz and are working with him and District agencies to address his needs. We've been in touch with the MPD 4th District, where a sector captain will reach out to Mr. Ortiz, if not already. We've also spoken with the U.S. Attorney's Office regarding the repeat offender issue. Our staff will continue to coordinate and connect the market with District and federal resources that can help."

"This is the type of person you want here. You know? A local minority-owned business that's providing really good stuff and a community base," Chambers said.

Ortiz retired from the army after 10 deployments with Special Operations. He believes he's still serving with his store that's creating community.

Christian Davis has a history of arrests including for sexual assault. Court documents show he's recently undergone a mental observation. He was scheduled to be in court Feb. 8 but did not show up.