Armed man stabs 2 women in separate bus robberies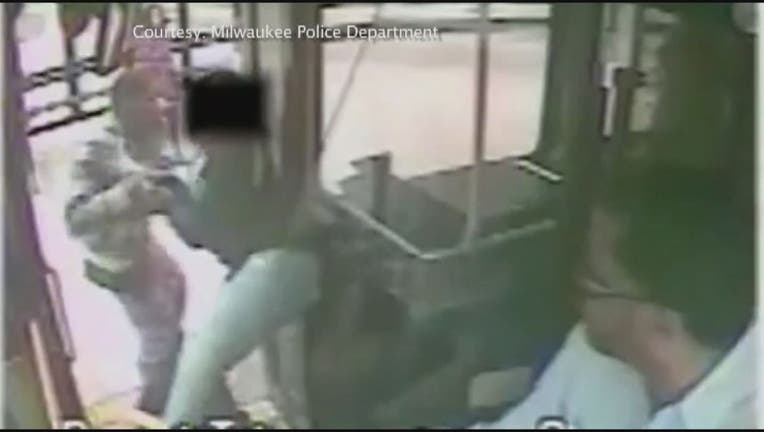 article
The search is on for a man who allegedly stabbed two women - in two separate armed robberies - aboard Milwaukee area buses.
Bus surveillance video from Tuesday morning shows one of the frightening altercations. The suspect in the checkered hoodie beats down a 14-year old girl, demands her cell phone, and stabs her.
The suspect is seen dragging the girl off the bus as the driver and several passengers look on. A passerby on the street chased after the man and was able to get the girl's phone back but the suspect got away.
Police say the same guy was on a Milwaukee County bus near Silver Spring Monday night. Video shows him leaving the bus after a 21-year old woman exits. On the street police say the suspect took out a knife and demanded the woman's belongings.
He then stabs her and takes off on foot.
Police are still looking for the suspect described as a black man, between 15 and 20 years old. They say he`s about 5`5' to 5`7' and roughly 140 pounds.
In both incidents, he was wearing a buffalo plaid jacket with a black and white checkerboard pattern.