Amtrak train collides with semi-truck in Frederick County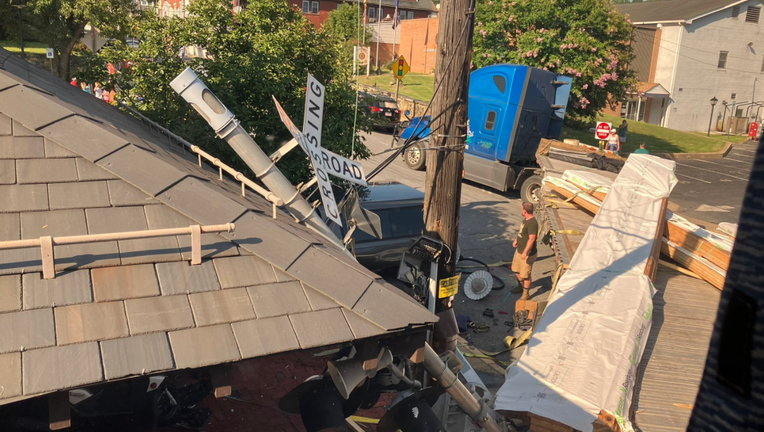 article
FREDERICK COUNTY, Md. - An Amtrak train carrying 140 passengers collided with a semi-trailer truck hauling lumber in Brunswick, Maryland Wednesday evening, according to the Frederick County Sheriff's Office.
The sheriff's office said they were notified of the crash along South Maple Avenue at 5:25 p.m. 
A Frederick County Fire & Rescue official told FOX 5 that a traffic jam lead to the trailer truck being on the railroad tracks at the time the Amtrak train was coming through.
There was nowhere for the truck to go, and the train struck the rear passenger side of the trailer causing it to be pushed into a passenger truck. The passenger truck was then pushed into a building. 
Officials said the driver of the passenger truck, an adult male, was transported to the hospital with non-life-threatening injuries. All passengers of the Amtrak, the driver of the trailer truck and the passenger of the passenger truck did not want to be taken to the hospital. 
S Maple Avenue was closed for over 6 hours as crews from 84 Lumber worked through offloading the lumber contained on the tractor trailer and assisting the tow company with removing the tractor trailer and passenger truck from the roadway.