Alexandria's police chief speaks out as violence reaches record levels
ALEXANDRIA, Va. - A number of communities across the D.C. region are feeling the spike in crime. Over in Alexandria, the police department says it's seeing record numbers. 
Alexandria Police Chief Don Hayes told FOX 5 that in his 30 plus years of living in the city – he's never seen crime at this level. It's now interfering with the quality of life for residents.  
Chief Hayes is no stranger to the community he serves or crime trends in the department. So, when a number is off, he can tell. 
 "We've had a total of 48 shots fired calls for service in the City of Alexandria. That's a lot!" he explained. 
Especially for a city that's 15 square miles with a little over 150,000 people.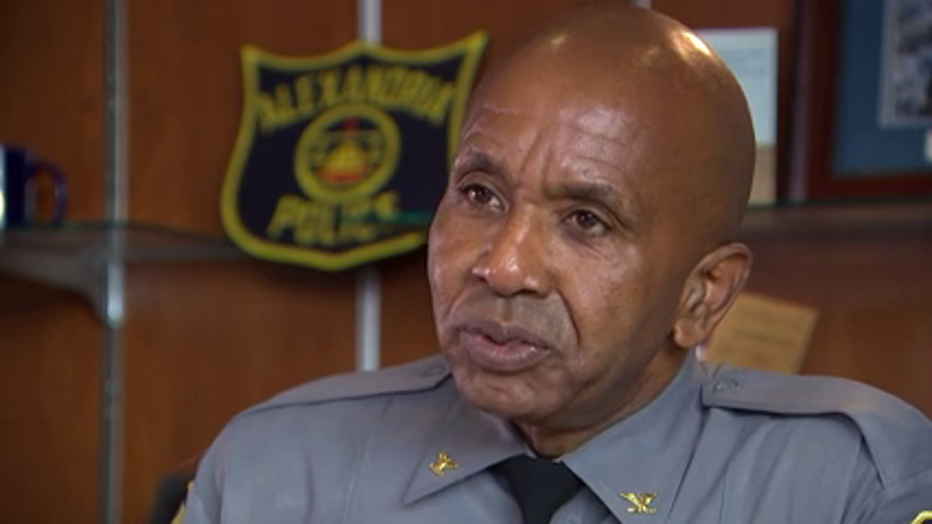 "I can tell you; I don't think we've hit this number in this timeframe in the City of Alexandria, ever," Hayes said. "So that has us alarmed. There are a lot of guns out there."  
All violent crime except for rape is on the rise in the city. Aggravated assault is up 53%. 
In 2022, the police department recorded 88 assaults this same time last year — and so far, this year, there have been 138 cases. 
Last year, the department reported six homicides. This year, there's been five homicides since January 1. 
"We still have a full summer ahead of us, and at the rate of the gunfire that we are seeing in the city, that number could go up. And we are trying to prevent that from happening," Hayes said.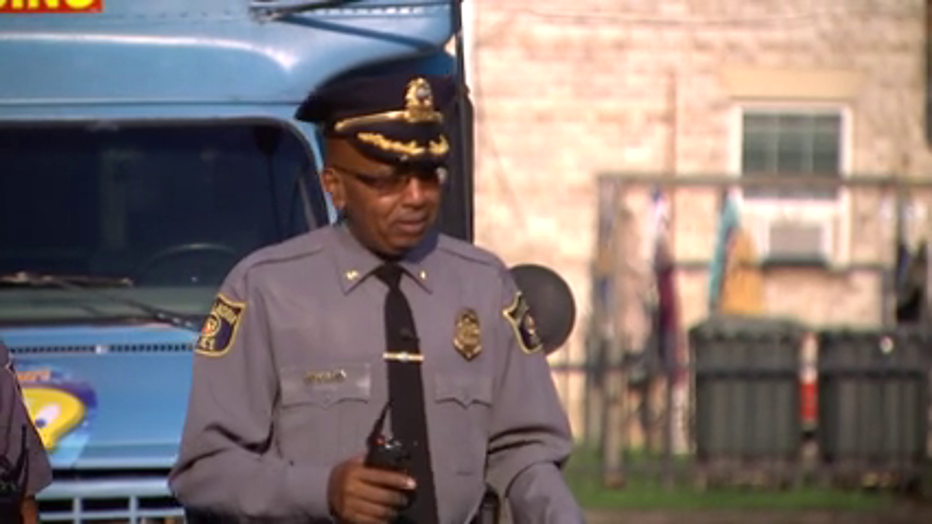 Burglaries and larcenies are also up, plus stolen cars are up 71% – with the most recent carjacking involving a juvenile. 
"A 14-year-old carjacking a woman in the City of Alexandria yesterday, fortunately he was caught in D.C., and the property was returned," Hayes recalled. 
The chief says his officers are looking at ways to reach the youth even with the challenges they are facing. Like most departments the APD is dealing with an officer shortage. 
"We can use the excuse, staffing, staffing, staffing, but if it doesn't come up - are we not going to solve crime?" Hayes said. "That is no longer an excuse, we got to find a way to deal with the staffing that we have." 
In order to still be present for the community, every Wednesday, officers, Chief Hayes, and other community leaders, do check-ins. 
"We walk around in these neighborhoods where people feel vulnerable to try to convince them, 'look, we are here for you,'" Hayes said.
The chief thinks what we are seeing is a societal issue, and not just a "police problem." 
"If you think we're going to arrest our way out of this, you're suddenly mistaken," he said. "It's not going to happen." 
One way to address the crime and get the guns off the street, Chief Hayes suggests, is approaching it from a regional standpoint – working with neighboring departments in Fairfax, Arlington, Prince William County, and D.C. 
In a number of cases, he says, people come from different cities to commit crimes.