3 hurt after minivan crashes into school bus in Montgomery County
GAITHERSBURG, Md. - A driver and two others were hospitalized after a minivan crashed into a school bus Thursday on a highway in Montgomery County.
Montgomery County Fire and Rescue officials say fire crews responded to the crash around 8:30 a.m. on Midcounty Highway near Washington Grove Lane in Gaithersburg. The crash happened not far from Shady Grove Middle School.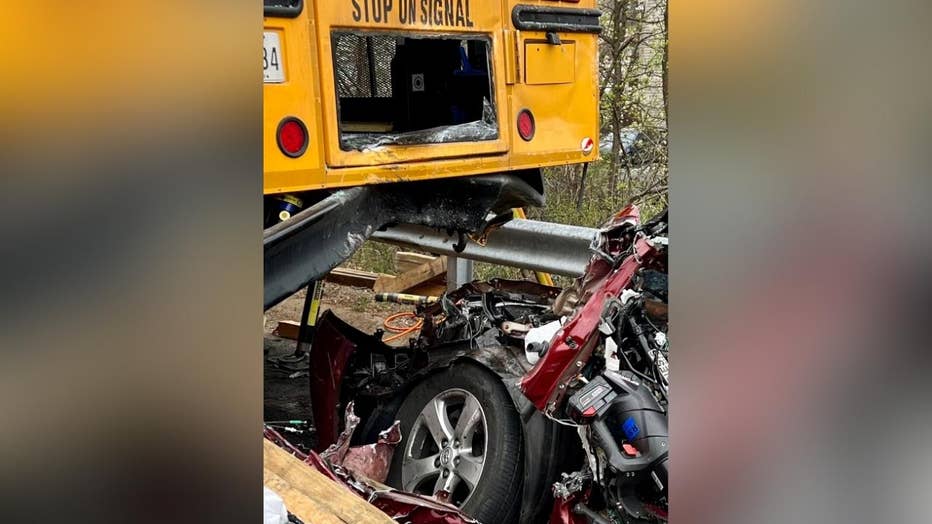 Authorities say a minivan rear-ended a school causing the minivan driver to become trapped inside their vehicle. Police tell FOX 5 that there were no students on the bus at the time of the crash.
The driver was extricated from the vehicle and taken to a local hospital in the critical condition. It took about 30 firefighters to help rescue the driver from their vehicle.
Two other adults were also taken to a hospital for minor injuries. Investigators did not indicate which vehicle those adults were passengers in.
The crash remains under investigation.