2 arrested after missing St. Mary's County man found dead
ST. MARY'S COUNTY, Md. - Maryland State Police made a gruesome discovery after a man's remains were found in remote parts of St. Mary's and Charles Counties after his girlfriend allegedly murdered him.
Maryland State Police arrested 45-year-old Michelina Goodwin Thursday for shooting and killing 50-year-old James Volodimir Nalborczyk. She is charged with first and second-degree murder, use of a firearm in the commission of a felony, and improper disposal of a human body.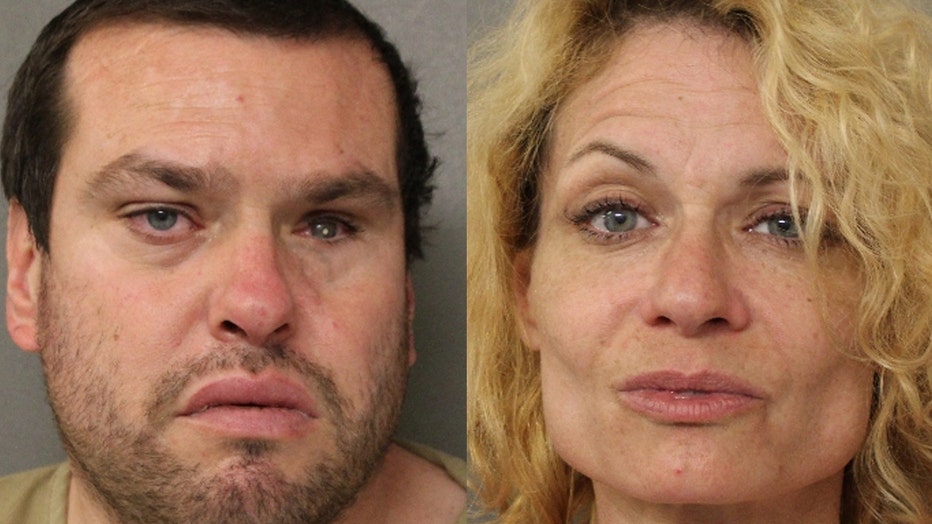 Larry Murphy (l) Michelina Goodwin (r) Maryland State Police
40-year-old Larry Murphy was also taken into custody for allegedly helping Goodwin hide and destroy evidence.
Candee Ellis, Nalborczyk's sister, is devastated. She says what hurts the most is that they won't be able to bury his body due to the way he was killed.
"It's different when you murder somebody in one thing, she did it in three things, she shot him, she burned him, she cut his body parts off, why would you do that to somebody? You have to be an animal. You have to be right from the devil. He didn't deserve that no matter what the circumstances were," Ellis said. 
Ellis reported her brother missing back on December 21st, 2022; Just days before Christmas. Investigators determined foul play was involved in his disappearance. Autopsy results are pending. Ellis has a message for Nalborczyk's killers.
"You took my family from me and I think you deserve the death penalty. That's not going to bring him back, but we need justice and they need to be tortured like they tortured my brother," Ellis said.
According to family, Nalborczyk and Goodwin lived together on St. Joseph's Circle in Great Mills, Maryland. Murphy was also their roommate. Nalborczyck would always tell those closest to him how much he loved and cared for Goodwin. He even sent his daughter, Jasmin Clagett, this text saying, "Daddy's finally found the girl of his dreams again. That's why his family is completely shocked.
"It was hard because we spent more than a month waiting, looking, praying for anything else, but this, and it's worse than we could imagine," said Clagett.
Both Goodwin and Murphy are being held without bond at the St. Mary's Adult Detention Center while the victim's family is grieving.